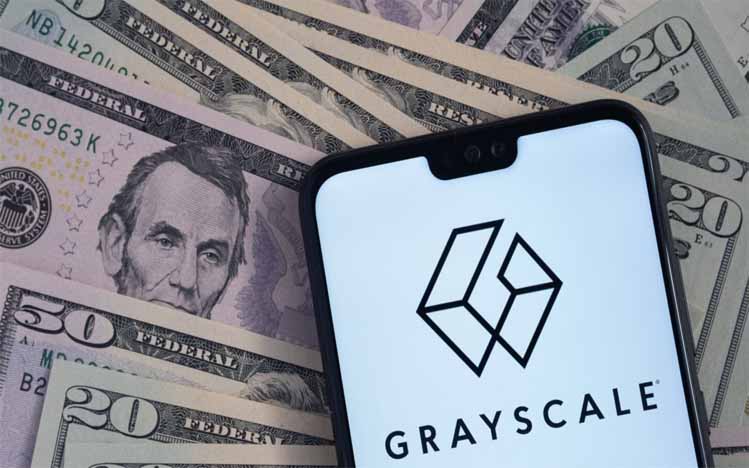 KANALCOIN NEWS – Digital currency management company, Grayscale Investments, said that it has decided to replace the XRP token with Chainlink. This was done after the XRP issuing company, Ripple Labs, ran into trouble with the United States Securities and Exchange Commission (SEC).
Grayscale is one of the companies that invest heavily in digital currencies, especially cryptocurrencies. Various types of cryptocurrencies are also reported to have been purchased by Grayscale in recent times.
All of these cryptocurrencies are included in Grayscale's digital large fund or the so-called Grayscale Digital Large Cap Fund (GDLC). One of the tokens they put into GDLC is the XRP token.
The XRP token itself is a token produced by a company called Ripple Labs. However, a surprising announcement was made by Grayscale in recent times. The company said that they will remove XRP from GDLC.
According to a News.Bitcoin.com report quoted by Kanalcoin.com, XRP was part of the GDLC last year. However, along with the problems that hit Ripple with the SEC, Grayscale chose to play it safe.
As previously reported by Kanalcoin.com, Ripple was sued by the SEC on charges of illegally selling digital assets that were not registered with the SEC. The SEC has made allegations against Ripple since December 2020.
The sale in question is a sale made by Ripple in August 2013. However, the case has now entered a new phase. The SEC and Ripple are said to have negotiated through a phone call mediated by a US federal judge.
However, these conditions did not change Grayscale's mind to kick XRP from GDLC. Grayscale decided to replace XRP with the Chainlink token. Chainlink itself is a blockchain oracle network that is currently popular.
On April 2, 2021, Grayscale issued an official statement regarding their GDLC composition for this year. Currently, there are bitcoin (BTC), ether (ETH), bitcoin cash (BCH), litecoin (LTC), and chainlink (LINK).
Bitcoin is still the most owned asset by Grayscale with a composition of 79.8 percent, while Chainlink only gets a place of 0.90 percent in GDLC.
"At the end of the day on April 2, 2021, the fund component consisted of a basket of 79.8% bitcoin (BTC), 17.5% ethereum (ETH), 0.80% bitcoin cash (BCH), 1.00% litecoin and 0, 90% chainlink (LINK)," reads Grayscale's statement.
Each share represents 0.00046619 bitcoin, 0.00287637 ethereum, 0.00046869 bitcoin cash, 0.00166308 litecoin and 0.00973831 chainlink.
Chainlink is indeed popular right now and has been on the rise for some time. In this week, Chainlink has gained as much as 21 percent. Then, they also rose 18.3 percent over the past month. Meanwhile, in the last 90 days Chainlink has gained as much as 96 percent.
(*)