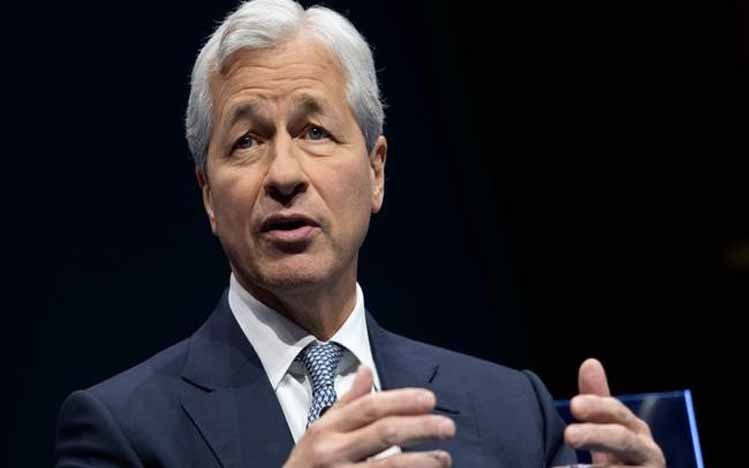 KANALCOIN NEWS – Hot news came from the CEO of JP Morgan who wanted to fix the problems of the financial industry, especially crypto. The reason is that the billionaire from the United States, Jamie Dimon, sent a letter to shareholders.
The letter contains concerns about cryptocurrencies. Broadly speaking, the letter contained Jamie's views on a business crash, which needed improvement for the future. For this reason, it has a penchant for improving the fintech, crypto and shadow banking segments.
The letter stated its commitment to solving problems with digital currencies. He also agreed to solve the problem quickly and swiftly. Because he said, in crypto currency, the use of financial data is still considered not on target. This is due to the risks posed by cyber security in the use of crypto applications.
In addition, the use of Artificial Intelligence (AI) also needs to be improved. This is because the use of AI that has not been maximized is an influence on the development of crypto currency. Therefore, proper and ethical AI is needed. Regulation of effective payment systems, disclosure on private markets and effective regulation of market structure and transparency is also needed.
Reporting from news.bitcoin, Jamie discussed a lot about the financial industry. One of them is tackling climate change and focusing on lending money to minorities who have limited access to banking.
On the other hand, the man who has a net worth of US$ 1.8 billion also notes that the growth of US banks is smaller when compared to the shadow banking system and fintech. He considered payment transactions through the banking system to be important and an alternative.
"Transactions carried out by banks that have good supervision, are well capitalized and have good control, may be less risky for the transaction system that is pushed into the shadows," as quoted from newsbitcoin.com.
Nevertheless, Jamie is also aware of the importance of competition in the money market. According to him, this step pushed the financial industry to be better. Not only that, the money market also needs to manage the risks that arise in existing regulations, so that the safety and soundness of the financial industry can be ensured.
"Apart from the competition, of course there are serious problems that need to be dealt with quickly,"
"Issues that need to be dealt with seriously and quickly include the shadow banking system and cryptocurrency regulations," he said as quoted by newsbitcoin.com.
Even though he didn't like crypto currency at the time, Jamie believed that crypto assets had great opportunities. For this reason, over the past year he has also shown a high interest in digital currency. In fact, last February he had said that investors could allocate 1% of assets from a crypto portfolio.
(*)