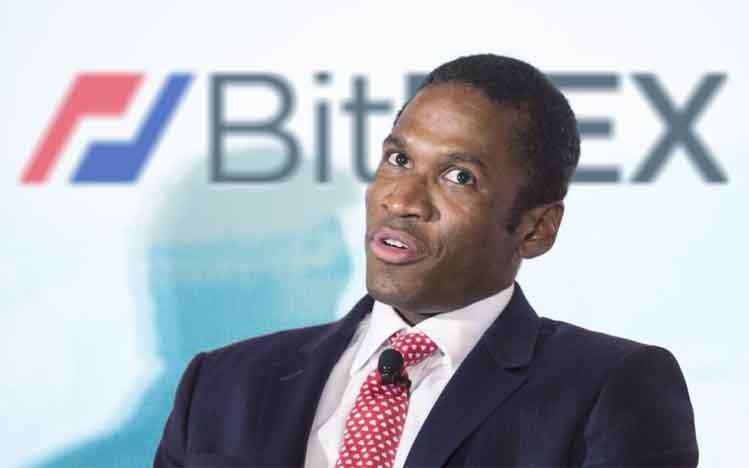 KANALCOIN NEWS – Ex-CEO of BitMEX, Arthur Hayes, is reported to have surrendered himself to the United States authorities while he was in Hawaii on Tuesday (6/4/2021) local time. Hayes also reportedly paid a $10 million bail for his freedom.
Hayes' surrender was prompted by the case against him and three other BitMEX executives. Six months ago, US federal prosecutors charged the four of them with violating the Bank Secrecy Act.
Besides Hayes, there are the names of BitMEX owners, Ben Delo and Greg Dwyer, as well as the former CTO of BitMEX, Samuel Reed. The four are alleged to have failed to maintain an anti-money laundering protection system.
In addition, the US authorities also alleged that BitMEX failed to prevent US residents from accessing the exchange, even though there were companies that were not registered with the Commodity Futures Trading Commission.
Hayes through his lawyer conveyed that he had voluntarily surrendered himself to the US authorities. This was done to counter the accusations leveled against him.
"Mr Hayes voluntarily appears in court and hopes to fight these unfounded allegations," Hayes' attorney said, quoted by Kanalcoin from Cointelegraph
Hayes will later be acquitted of all charges after making bail to US authorities worth $10 million. However, Hayes' fate will be fully determined when he goes to trial in New York.
In addition to being free from all charges, Hayes will also get a travel passport between Singapore and the United States that has been detained so far. Hayes will also not be extradited according to the agreement of the two parties.
On the other hand, the former CTO of BitMEX, Samuel Reed, was first arrested last October by US authorities. Meanwhile, Ben Delo also turned himself in to authorities in New York in March.
However, Delo also took the step of surrendering himself as a form of rebuttal to all the accusations leveled at him so far. Delo through his lawyer also stated that he was innocent. As a result, Delo was released after paying a number of guarantees.
Meanwhile, only Greg Dwyer has not yet surrendered himself to the authorities. Dwyer is still a fugitive and has yet to go to the authorities. However, Dwyer's lawyers claim that his client has informed the US government of his whereabouts.
In addition, Dwyer also intends to appear in court soon and surrender himself to the authorities. Dwyer is said to be following the steps of his two colleagues, Delo and Hayes, to plead not guilty.
Dwyer will try to prove that all the accusations made by the United States government against him are untrue and that he is innocent of the case that has befallen BitMEX so far.
(*)