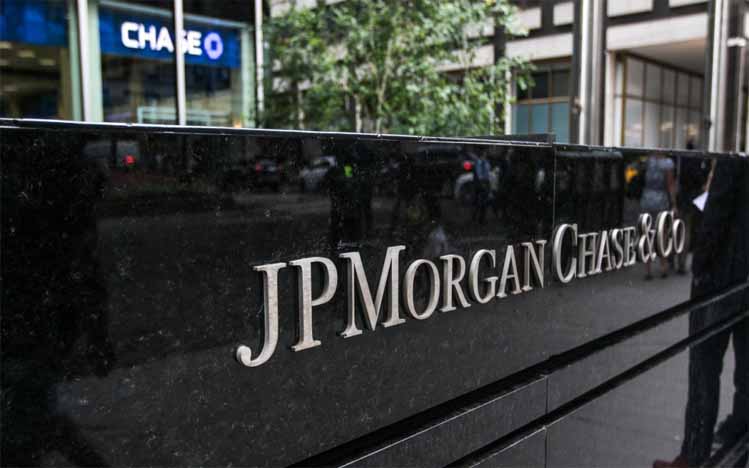 KANALCOIN NEWS –  The largest digital asset management company in the world, Grayscale Investments, is said to be the key holder of the stable price of bitcoin (BTC) to date. This was conveyed by researchers from JPMorgan Chase.
JPMorgan conducted research led by a financial strategist named Nikolas Panigirtzoglou. In the research conducted by Nikolas, bitcoin is expected to lose its heyday in the short term.
However, Nikolas said that there is one condition that allows bitcoin not to lose its current high. One thing that is meant is that the price of bitcoin can break above $ 40 thousand per token.
In fact, bitcoin did break above $40k some time ago. However, this only happened twice this January. One time the price of bitcoin reached an all-time high, namely $ 42 thousand (Rp 592 million). The other one time was last week.
However, the stability of the bitcoin price above $ 40 thousand will be influenced by one party. According to JPMorgan's financial strategists, Grayscale Bitcoin Trust plays an important role in these conditions.
That's because, Grayscale Bitcoin Trust currently has bitcoin assets of $ 23 billion (Rp. 324.23 trillion) that they manage. Therefore, Grayscale plays a very important role in the stability of the current bitcoin price.
Nevertheless, the Grayscale Bitcoin Trust must continue to maintain a consistent flow of bitcoin into their company with a value of $ 100 million per day in successive days and weeks.
"Flows into the Grayscale Bitcoin Trust will likely need to maintain a steady pace of US$100 million per day over the coming days and weeks for such a breakthrough to occur," wrote financial strategists, quoted by Cointelegraph's Kanalcoin.com.
Since bitcoin broke the price of $ 20 thousand per token, it has experienced an extremely extreme increase in price in three weeks. Bitcoin is able to soar to double in just a very short time.
One of the factors that influence this is indeed mentioned is Grayscale. Grayscale's influence on the rise in bitcoin prices is quite large to date. Average weekly inflows alone touched the $250.7 million mark in the fourth quarter.
This figure is the highest of all time in the history of Grayscale. Whereas, previously Grayscale only generated inflows of $217.1 million per week on average.
The increase in inflows experienced by the Grayscale Bitcoin Trust is not without reason. This is because Grayscale reopened its services to new investors on January 13.
(*)