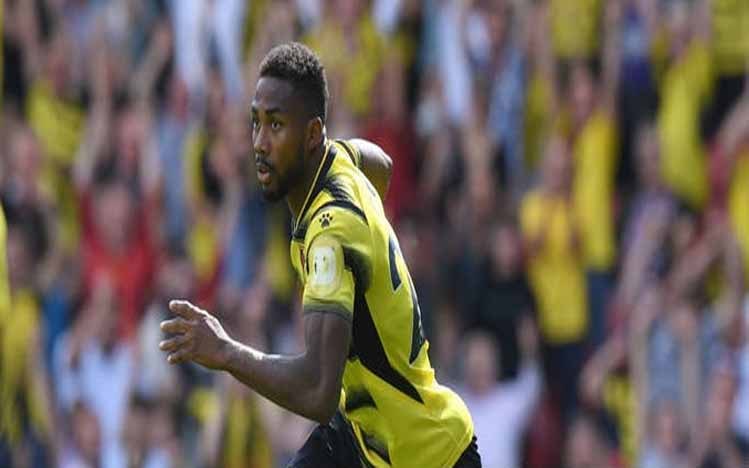 KANALCOIN NEWS – The crypto industry has begun to develop into the world of football. It was started by Lionel Messi, a world famous footballer. It was recently reported that he would be paid by the club that houses him, Paris Saint-German (PSG) using PSG tokens.
This suddenly made many football clubs cooperate with crypto, such as Barcelona, Juventus, AS Roma, AC Milan, and other clubs that already have their own tokens. In fact, the crypto itself has provided sponsorship for the jerseys of the clubs they have collaborated with, one of which is the English Premier League club, Watford.
Watford players were seen wearing jerseys featuring the logo of one of the cryptocurrencies, namely Dogecoin, while competing in the 2021-2022 Premier League. The logo was clearly visible on the left sleeve of their shirt during the match against Aston Villa on Saturday (14/8/2021).
Reported by Kanalcoin.com from News.Bitcoin.com, the logo indicates that Watford FC based in Watford, Hertfordshire has entered into a cooperation agreement with Stake.com worth at least £700,000 or around Rp. 11.86 billion with a payment system using cryptocurrency.
Watford had previously announced in July 2021 that they would be promoted to the 2021-2022 Premier League by partnering with Stake.com. Thus, the party of the partnership becomes the main sponsor of the shirt they are wearing this season.
Then, in a further announcement, it was said that Stake would provide 10 million Dogecoins or around Rp. 28.72 billion in DOGE, which is one of their forms of appreciation for the start of the partnership with Watford.
This is reinforced by a statement from Spencer Field as a spokesman for Watford that at that time Watford held a long and ongoing crypto discussion on the Watford FC forum. Therefore, the forum gave speculations from some of its fans that the payment transactions were carried out using Dogecoin.
It should be noted together that Dogecoin is not the first time to enter into a cooperation agreement with parties in the sports sector. Previously, this crypto token was present at the sponsorship of one of the NASCAR (National Association for Stock Car Auto Racing) drivers, namely Josh Wise.
On the other hand, Watford has actually entered into this kind of partnership in 2019 with one of the betting sites and crypto casinos in other sports, namely Sportsbet.io.
The result is the naming of the brand on the front of the Watford jersey that has been made previously and added to the image of the bitcoin logo used during the 2019-2020 Premier League season.
(*)