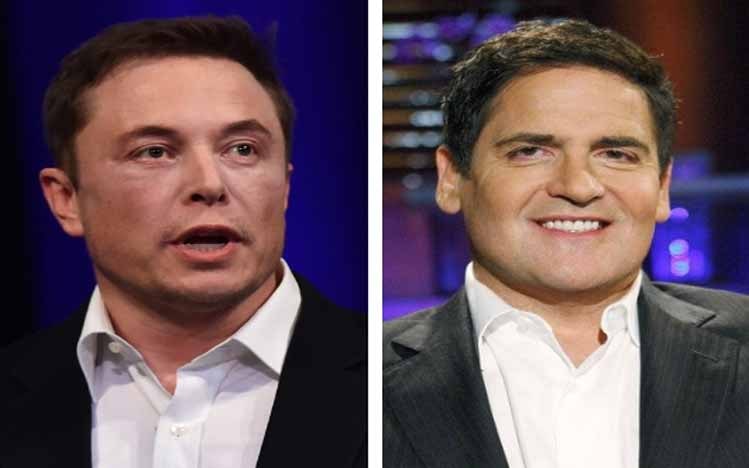 KANALCOIN NEWS – Tesla CEO Elon Musk and owner of the Dallas Mavericks NBA team, Mark Cuban, believe that Dogecoin is the strongest cryptocurrency for paying for goods and services.
In an interview with CNBC quoted by Kanalcoin.com on Friday (13/8/2021), Mark Cuban said that dogecoin is a medium that can be used to obtain goods and services. In fact, Dogecoin is also the strongest cryptocurrency as a medium of exchange.
Cuban's opinion regarding Dogecoin was later approved by Elon Musk through his Twitter account, which agreed with the news post from CNBC. Musk wrote in the comments that he had said this before.
In July, Musk reiterated his support for Dogecoin by changing his profile picture to an image of the Shiba Inu, the dog symbol representing the Doge. The Tesla CEO also confirmed that he has no desire to sell his Dogecoin.
His son, X A-Xii, is also said to own several Dogecoins. In addition, Musk also helped push the increase in Dogecoin. On the other hand, Mark Cuban started accepting dogecoin last March.
Since then, the Dallas Mavericks owner has revealed that his substantial sales were made with DOGE. In fact, he urged Ellen Degeneres to receive hers at the talk show host's shop.
Furthermore, in encouraging the use of Dogecoin for payments, Cuban tweeted last Thursday that Mavericks would make a special announcement about Dogecoin.
He gave a promo that his fans who pay with Dogecoin will be given a special price during the summer.
Behind this euphoria, some people even disagree with Cuban and Musk on the benefits of dogecoin emphasizing that crypto memes have an infinite supply. However, this unlimited supply argument doesn't dampen Cuban's enthusiasm for dogecoin.
One of those who disagree is Cuban's co-star at Shark Tank, Kevin O'Leary. He's not very interested in cryptocurrency memes. In fact, he recently said that he would not invest in Dogecoin.
O'Leary was amazed at people using Dogecoin. He speculated that it would be no different than going to Las Vegas and putting their money in red or black.
Dogecoin which is often criticized for being underdeveloped and having a high concentration of tokens among others has actually seen a spike this year as many people bet that Dogecoin will continue to rise.
Even, public figures have also speculated that the price of Dogecoin will rise to 1 United States (US) dollar per token.
This is supported by a recent Finder survey showing that a panel of experts predicts the price of Dogecoin to reach $1.21 in 2025 and $3.60 in 2030..
(*)