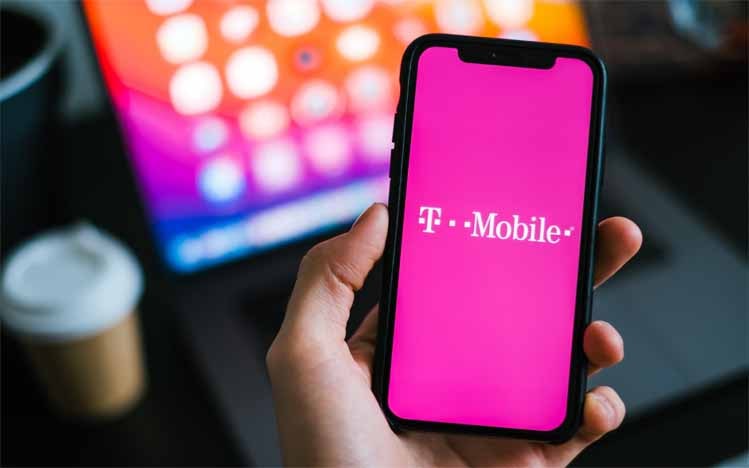 KANALCOIN NEWS – This is not the first time that the US telecommunications giant, T-Mobile, has encountered cyber data security issues. Now, 100 million customer data is under threat of leakage.
T-Mobile is investigating the alleged massive data breach. This situation may harm more than 100 million users.
For sale in the Underground Forum
Reported by Kanalcoin.com from Cointelegraph, T-Mobile is still investigating the alleged data breach. This issue arose triggered by a phrase in the underground forum.
One author claims to own T-Mobile data assets and is interested in selling them for Bitcoin. The report was published by Vice Motherboard.
Meanwhile, a similar report by The Sunday said hackers claimed to have obtained data of more than 100 million customers from the server.
It is known that hackers are asking for a price of 6 Bitcoins (BTC), around $287,000 at current prices, in exchange for some data.
Motherboard is reported to have looked at sample data, namely a list of social security numbers, phone numbers, names, physical addresses, unique IMEI numbers, and SIM information. With the variance of the data, it is understandable that this is a severe leak.
It is not yet certain whether the uploader on the underground forum is one person or communal. Or is the uploader the direct hacker.
However, in the news quoted by Kanalcoin.com from Cointelegraph, it is reported that the seller said that he intended to sell the data privately.
With the stated amount of money, most of the current data will be handed over. However, some of the remaining data containing about 30 million social security numbers and driver's licenses will be stored for BTC ransom.
"I think they already know because we lost access to the back door server," the hacker wrote in response to the threat posed by T-Mobile..
Meanwhile, a spokesperson for T-Mobile said that the company was aware of the claims made in this underground forum. Now, the company is actively investigating its validity.
"Unfortunately, we do not have any additional information regarding this case to share," the spokesperson added.
T-Mobile Cybersecurity Scandal
This is not the first time the telecommunications company has been at the center of a cybersecurity scandal. In February, the company was sued by a customer. The customer claimed to have lost $450,000 in Bitcoins due to a SIM-swap attack.
A SIM-swap attack occurs when the victim's mobile number is stolen. These numbers are used to hijack victims' social media and financial accounts by intercepting automated messages or phone calls that are used for two-way authentication security measures.
The victim named Calvin Cheng accused T-Mobile of failing to implement adequate security policies to prevent unauthorized access to its customer accounts.
In July last year, T-Mobile was also sued by the CEO of a crypto company over a series of SIM swaps that resulted in the loss of $8.7 million worth of digital assets..
(*)