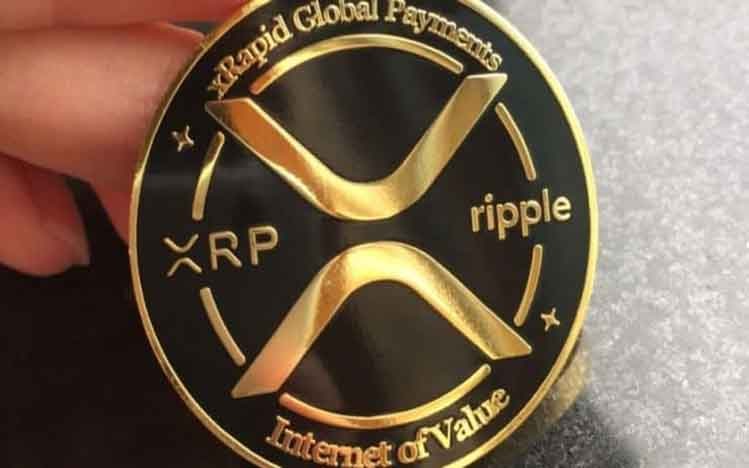 KANALCOIN NEWS –  One of the largest crypto fund managers in the world, Bitwise Asset Management, is reported to have liquidated all of the XRP assets they currently own. This policy was taken due to the legal problems currently being faced by Ripple.
The United States Securities and Exchange Commission (SEC) is reportedly suing the company that owns the XRP cryptocurrency, Ripple. The lawsuit filed by the SEC reportedly relates to offering securities that are not registered with the SEC.
Ripple is reported to have made an offer of unregistered securities worth $ 1.3 billion. Reportedly, the lawsuit is the culmination of an investigative process carried out by the SEC for years.
The SEC also revealed that the material for the lawsuit they filed was contained in a complaint text with a thickness of 71 pages. The summary of the lawsuit from the SEC itself states that all this time the proceeds from Ripple's sales have been used to enrich the owner personally.
"From at least 2013 to date, Defendants sold more than 14.6 billion units of digital asset securities called 'XRP', in exchange for cash or other consideration worth more than $1.38 billion US Dollars ('USD'), to fund operations of Ripple and enriching Larsen and Garlinghouse," reads a summary of the lawsuit filed by the SEC, reported by Kanalcoin.com from Cointelegraph.
These conditions have made the price of XRP plunge freely in the last few days. In addition, several Ripple institutional investors have decided to step down. One of them is the world's largest crypto fund manager, Bitwise Asset Management.
In Bitwise's official press release, Wednesday (23/12/2020), they announced that they had liquidated all of their XRP assets. Bitwise's own rationale for divesting all of their XRP assets is that they do not wish to invest in assets that would not reasonably be considered securities under federal or state law.
Bitwise also stated that the reason they released XRP from their investment assets was a lawsuit filed by the SEC against Ripple. According to Bitwise, as long as it is public information, Bitwise will consider it.
Bitwise's own crypto index fund was launched in 2017 with the aim of providing digital asset exposure to institutional investors. Assets under management until last October had reached $ 100 million.
Apart from Bitwise, several small cryptocurrency exchange companies have also withdrawn from trading XRP, such as OSL, Beaxy, and CrossTower. Reportedly, all three companies have temporarily suspended trading XRP or removed it entirely from their offerings.
Meanwhile, Ripple's CEO, Brad Galinghouse, appealed to all investors and employees not to worry about the lawsuit filed by the SEC. According to Garlinghouse, they just need to follow the flow of existing lawsuits, even though it will take quite a long time.
After the lawsuit from the SEC, there may be a possibility that Ripple will move outside the United States. However, until now, this discourse has not surfaced.
(*)