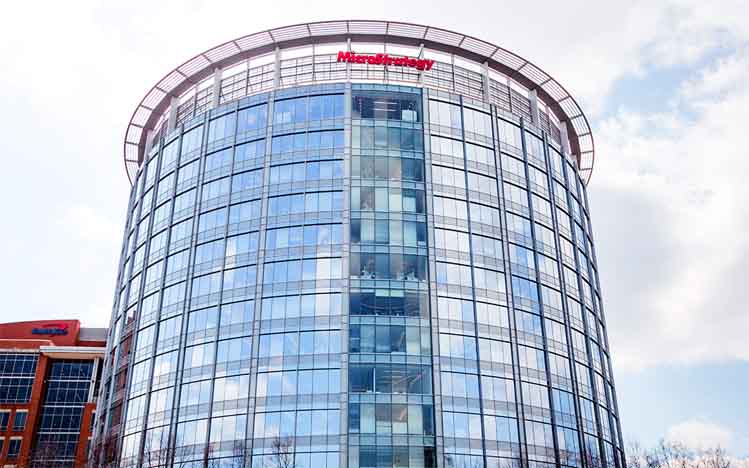 KANALCOIN NEWS –  Business intelligence firm Microstrategy took another surprising step by investing $650 million in Bitcoin this week. This put Microstrategy one step ahead of the United States government.
After experiencing a very high price increase last week, even setting a record with the highest price in history, Bitcoin has fallen again to touch a price of $ 22,247 per coin. One of the leading business intelligence companies in the world, Microstrategy, apparently responded to the decline in the price of Bitcoin.
The reason is that Microstrategy decided to buy Bitcoin in the amount of 29,646 BTC or the equivalent of $ 650 million. The purchase price of the Bitcoin they get is an average of $ 21,925 per Bitcoin.
This was done by Microstrategy immediately after the price of Bitcoin fell this week. However, there has been no confirmation that the policy was taken because of the decline in the price of Bitcoin. However, the certainty of this investment has been conveyed by the CEO of Microstrategy, Michael Saylor.
Funds of $ 650 million itself obtained from investors who have bought their shares. Microstrategy previously announced their intention to buy more Bitcoin earlier this month.
To smooth out their plan, Microstrategy also issued $ 400 million in debt securities or bonds that were given to investors. From the bonds they sold, Microstrategy raised $650 million. In accordance with their plan, Microstrategy spent all of the funds to invest in Bitcoin.
With their recent purchase, Microstrategy is now one notch above the United States Government when it comes to Bitcoin investments. Currently, Microstrategy has a total of 70,470 BTC in their pockets with an average buy price per Bitcoin of $15,964.
Meanwhile, the United States government is one stripe under Microstrategy with Bitcoin ownership of 69,420 BTC. In addition, Microstrategy is also the fifth largest individual Bitcoin owner in the world.
Microstrategy started their expedition in the Bitcoin world last August. At that time, Microstrategy bought as much as 21,000 BTC worth $250 million.
At the same time, Microstrategy mentions that their efforts are to make Bitcoin the main reserve currency after the United States dollar. This was done to anticipate inflation experienced by the US dollar.
Just a month later, Microstrategy bought up Bitcoin again by spending $ 425 million last September. This time, Microstrategy made purchases through Coinbase's over the counter, or OTC, desk.
Not only investing in Bitcoin, the CEO of Microstrategy apparently also persuaded the CEO of Tesla, Elon Musk, to follow in his footsteps. Saylor said that if Musk invests in Bitcoin, it is possible that 500 other S&P companies will also invest in Bitcoin.
(*)