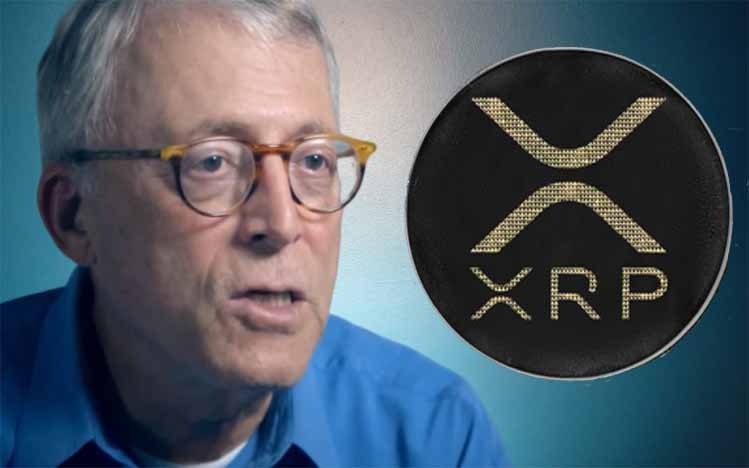 KANALCOIN NEWS – Veteran securities chart trader and analyst, Peter Brandt, sent a scathing criticism of the United States Securities and Exchange Commission (SEC) through his personal Twitter account. In his tweet, Brandt criticized the SEC regarding the status of the fourth largest cryptocurrency in the world, XRP.
Brandt said that the SEC should make regulations about XRP. In addition, the SEC should have recognized XRP as a legally protected security. Thus, the circulation, exchange, and storage of XRP will come under the supervision of the SEC.
"XRP will be declared a security, if indeed the SEC understands cryptocurrencies," Brandt tweeted on Tuesday (10/11/2020).
Until now, XRP is not recognized as a security like its two older brothers in the world of cryptocurrencies, namely Bitcoin (BTC) and Ether (ETH). In fact, XRP was once called an illegal security in the United States.
Brandt's tweet itself appeared after a comment from Rexiby Crypto said that the XRP coin was currently controlled by their own company. In fact, Rexiby Crypto claims that the XRP company owns almost half of the total coins in circulation.
XRP would have been declared as a security if the SEC understood cryptos. This is a classic case of a market being manipulated by a bag-holder.

— Peter Brandt (@PeterLBrandt) November 10, 2020
It seems that Brandt and Rexiby Crypto's tweets were not without reason. This can be seen from the third quarter 2020 market report from the Ripple company. Ripple itself is a company that is said to be affiliated with XRP.
On November 5, 2020, Ripple's third quarter 2020 report stated that Ripple continued to purchase nearly $46 million worth of XRP coins.
Ripple officials argued that the company made a policy of buying XRP coins to support a healthy cryptocurrency market. In fact, if you look at the data for 2018, it seems to show different data from the statement.
As of July 2018, Ripple is said to have a total of 60 billion XRP with 55 billion of which in escrow accounts. The data is sourced from official records owned by the company. That report is the basis that the Ripple company is said to own half of the total coins in circulation.
Seeing the regulatory conditions in the United States which have never legalized XRP as a security, the Ripple company seems to be thinking of leaving Uncle Sam's country immediately. This was done so that Ripple's business was not threatened by unclear United States regulations.
The reason is, Japan is the country that will be targeted as the center of the new Ripple company because it has clearer rules and regulations. This was conveyed directly by the CEO of SBI Holdings, which is Ripple's main technology partner to date.
Meanwhile, a representative from the United States government, Tom Emmer (R-MN), has yet to recognize XRP as a security.
(*)