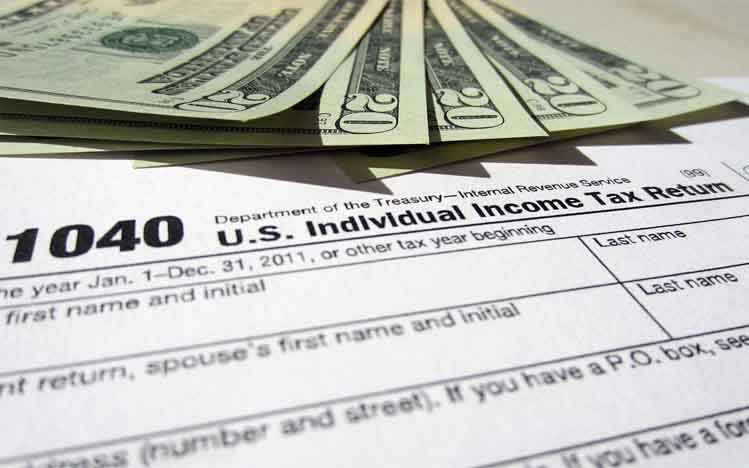 KANALCOIN NEWS –  Form 1040 for tax returns in the United States this year is reportedly controversial. This cannot be separated from the existence of a question which is accused of trying to corner cryptocurrency owners.
The tax collection agency in the United States, the Internal Revenue Service (IRS), has just issued a 1040 return form for the 2020 tax year. Form 1040 was issued by the IRS on Friday (11/12/2020).
In the 1040 form issued by the IRS, the tax collection agency questions the ownership and transactions that have been carried out by cryptocurrency owners during 2020.
"At any time during 2020, have you received, sold, shipped, exchanged or acquired any financial interest in any virtual currency?" read the question in form 1040, quoted by Kanalcoin.com from Cointelegraph.
Actually, this question is not just the first time it appears on the tax return form. In 2019, the same question also appeared on the IRS output tax return form 1040. It's just that, in 2020, the question is placed much more prominently at the top of the form.
Like it or not, crypto currency owners have to answer this question honestly. In fact, if the information is not filled out clearly and truthfully, fillers can face penalties for providing false data.
Crypto owners also feel cornered and had time to discuss it lively on Twitter. Deputy President of the PIASCIK Tax Office, Ryan Losi, also opened his voice about this phenomenon. According to Losi, the question was deliberately made to trap cryptocurrency owners.
"The IRS is just collecting data, changing the form to say you did it or not, and setting a trap so that, in years to come, a penalty can be imposed," Losi told Yahoo.
Meanwhile, Investment Manager from Cane Island Global Macro, Timothy Peterson, said that this problem was caused by unclear guidelines regarding the definition of virtual currency in the world of taxation..
These conditions are considered to make cryptocurrency owners confused and feel cornered by this question. CoinTracker.io Head of Tax Strategy, Shehan Chandrasekera, also conveyed the same thing to Peterson.
Chandrashekera said that it is not only about the unclear definition of virtual currency, but also the definition of 'financial interest' in the cryptocurrency world.
Nevertheless, Chandrashekera believes there are guides outside the IRS that can help answer that question. Apart from that, Chandrashekera also asked cryptocurrency users to wait for further news from the IRS, who knows if there will be additional guidance.
(*)