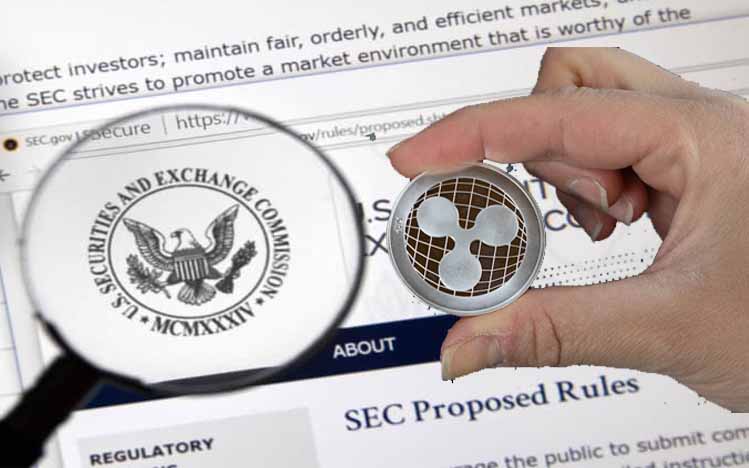 KANALCOIN NEWS – Cryptocurrency company, Ripple Labs, believes there is one thing that can make them free from lawsuit of the United States Securities and Exchange Commission (SEC).
The case between Ripple and the SEC is still not clear until now. The SEC still insists on continuing to sue Ripple for allegedly trading cryptocurrency tokens illegally in the form of XRP.
As previously reported by Kanalcoin.com, Ripple and SEC will mediate via phone calls to discuss and present arguments to one another. The call apparently took place and resulted in several notes.
According to the Law360 report quoted by Kanalcoin.com from Cointelegraph, United States Judge, Sarah Netburn, granted the motion of the defendant, Ripple Labs. Ripple asked a judge to allow them to find memos regarding their cryptocurrency production.
The case between the SEC and Ripple started in December 2020. At the time, the SEC filed a lawsuit against Ripple Labs for illegally obtaining money from selling securities without a license in August 2013.
The lawsuit made Ripple CEO, Brad Garlinghouse, and Ripple Chairman, Christian Larsen, the defendants. However, Ripple has filed a counterclaim against the lawsuit filed by the SEC.
Ripple stated that their token, XRP, is a cryptocurrency similar to Bitcoin (BTC) and Ether (ETH). In addition, Ripple is also suspicious of the SEC's reporting process, which was only carried out seven years after the incident.
Still according to the same report, legal adviser to the CEO of Ripple, Matthew Solomon, said that there was one thing that could immediately make them free from SEC prosecution. This is evidence of a memo from the regulator which says that XRP is similar to BTC or ETH.
Moreover, Solomon believes that the seven-year span taken by the SEC to file a lawsuit against Ripple can be a powerful weapon to break their claim. According to Solomon, seven to eight years should be enough for Ripple to have a memo from regulators about XRP's status in the crypto market
"We need these discoveries to defend ourselves," said Solomon.
On the other hand, SEC lawyer Dugan Bliss criticized Ripple and his colleagues for trying to reverse the lawsuit. Supposedly, Ripple and its colleagues are trying to provide a defense about the allegations leveled against them.
"The promoter's actions are what need to be the focus here," Bliss said.
Meanwhile, the trial which took place via telephone was attended by more than 500 people. The number given to the public is a public number that can be accessed by anyone.
In fact, one person even broadcast live audio of the trial between the SEC and Ripple. That person immediately received a warning and was banned from broadcasting the audio live because he could face criminal penalties.
(*)