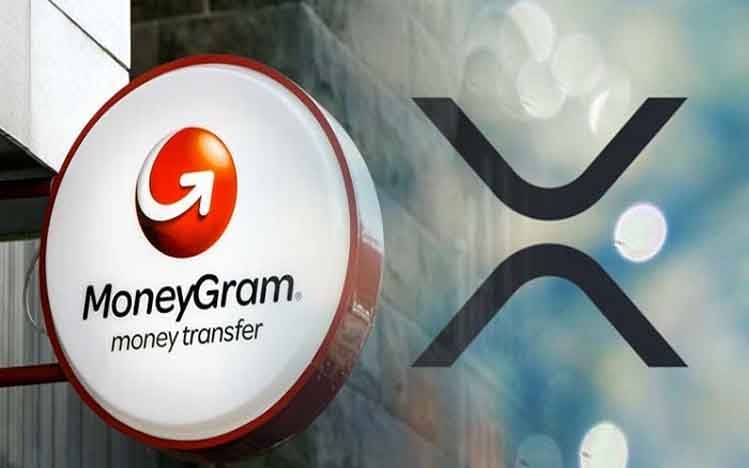 KANALCOIN NEWS –  One of the biggest remittance companies in the world, Moneygram, chose to play it safe for the survival of its company in the midst of the case that befell Ripple. Ripple was previously reported to be in the middle of a legal case with the United States Securities and Exchange Commission (SEC).
The United States Securities and Exchange Commission (SEC) was previously reported to have sued Ripple over the case of the legality of the transactions they carried out. The SEC alleges that Ripple has made an offer of $1.3 billion worth of unregistered securities.
This emerging case made several Ripple partners decide to resign. One of them is Bitwise who decided to sell all of their Ripple tokens. Apart from that, there are also names, such as OSL, Beaxy, and CrossTower which temporarily halted XRP trading. In fact, all three are said to have removed XRP from their offerings.
It hasn't stopped there, now another Ripple partner has also stepped down, namely Moneygram. In Moneygram's official statement reported by Kanalcoin.com from News.Bitcoin.com, the company clarified their relationship with Ripple.
Moneygram stated that their collaboration with Ripple did not involve using the ODL or Ripplenet platforms for direct transfers of consumer funds. Apart from that, Moneygram also admitted that they were not a party involved in the case with the SEC.
Moneygram said that they already had a commercial agreement with Ripple since last June 2019. However, Moneygram has so far not taken a definite policy because it is still studying developments in existing cases.
The company has not currently been notified or warned of any negative impact to its commercial agreement with Ripple but will continue to monitor any potential impact as the lawsuit develops. Moneygram has had a commercial agreement with Ripple since June 2019," said a Moneygram statement.
However, Moneygram seems to be choosing to play it safe by saying that they do not rely on the Ripple platform to meet their forex trading needs.
"Moneygram continues to utilize other traditional FX trading partners throughout the term of the agreement with Ripple, and does not rely on the Ripple platform to meet its FX trading needs," said a Moneygram statement.
Ripple Inc. once owned shares in the world's largest remittance company. However, on November 29, 2020, Ripple sold 4 million of their Moneygram shares. The shares they sold were at least a third of the total Moneygram shares they owned.
The policy taken by Ripple at that time was probably triggered by the soaring price of Moneygram's shares. In addition, Ripple is said to want to return to cashing in the shares they have acquired since 2019.
At that time, Ripple bought Moneygram shares at a premium of $4.10 per share. However, with Ripple embroiled in SEC lawsuits, Moneygram's relationship with the XRP token maker could be even more complicated.
(*)