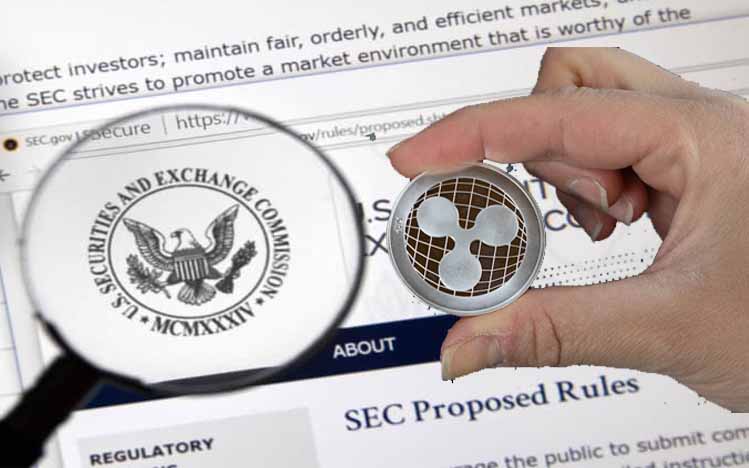 KANALCOIN NEWS –  The case between the United States Securities and Exchange Commission (SEC) vs Ripple has finally entered a new chapter. In the latest trial, the judge handling this case, Sarah Netburn, asked the two to hold a conference meeting by telephone.
The case that ensnared the XRP token issuing company, Ripple Labs, reportedly entered a new chapter this month. This time, Ripple was successful in applying pressure on the SEC to have the talks in person.
Reported by Kanalcoin.com from News.Bitcoin.com, on March 15, 2021, when lawyers for the current CEO of Ripple Labs, Brad Garlinghouse and Christian Larsen, successfully filed an objection to Judge Netburn. Lawyers for Ripple said the SEC should be able to provide stronger evidence.
The Ripple camp asked the SEC to show documents related to their lawsuit against Ripple which they had been echoing. According to lawyers for Ripple, the document issued by the SEC will later become key in this case.
The document in question is actually a document that during the trial process was never shown by the SEC. The document is one document about bitcoin or ether, two virtual currencies similar to Ripple Labs' XRP.
Not only that, Ripple's lawyers also accused the SEC of not handling law against Ripple Labs in a professional manner. Still according to Ripple's lawyers, the SEC was accused of not having internal documentation regarding XRP's legal status.
These documents are considered by Ripple to be very important for the development of this case.
As a result, in order to make things easier and clearer, Judge Netburn also made a decision that was considered good in this case. Judge Netburn asked both the SEC and Ripple to hold a conference call by phone.
The time has also been determined by Judge Netburn, which is Tuesday, April 6 2021. This means that the SEC still has several days to prepare the various documents requested by the Ripple attorney.
Meanwhile, Judge Netburn's decision seems to have received support from various parties, especially Ripple supporters on Twitter. A Twitter user with the account name Kingslayer even said that all the truth that had been covered up so far would be revealed.
"This will be a big step because finally internal SEC News communications will be revealed, "wrote the account with the name Kingslayer.
"On April 6 will be the day to look forward to. A lot of clarity may come out later," Kingslayer added.
The conference via telephone that will be conducted by the SEC vs Ripple will not only be consumed by internal courts. The plan is for the United States court to give access to the public to hear the conference.
Later, people who are interested in watching the conference between the SEC and Ripple will get a number distributed ahead of the conference.
(*)