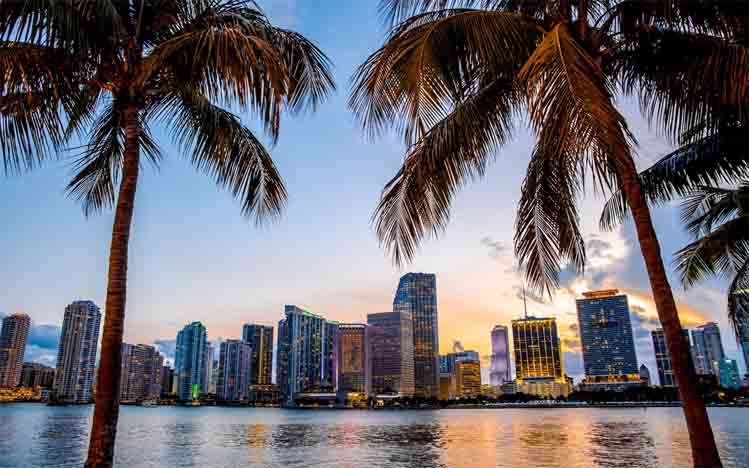 KANALCOIN NEWS –  One of the cities in the United States, Miami, is reportedly starting to promote the use of cryptocurrencies in their area. In fact, the mayor of Miami is said to have proposed paying employees using bitcoin.
The mayor of Miami, Francis Suarez, hinted that employees in his county can now choose to receive salaries in bitcoin (BTC) instead of USD. This was conveyed by Suarez in an interview with a well-known magazine from the United States, Forbes.
Suarez said that he was trying to start adopting cryptocurrencies throughout the city of Miami, including employee salaries. Suarez's decision was apparently received positively by various world cryptocurrency figures, such as Square CEO Jack Dorsey and Gemini founder Tyler Winklevoss.
Through his personal Twitter account, Dorsey responded to the Miami mayor's decision as "smart". Meanwhile, Winklevoss stated that the mayor of Miami is leading the middle ground between government and bitcoin.
Suarez did tell Forbes that he wanted to make Miami a bitcoin-friendly city as the world's largest cryptocurrency became more popular. In addition to paying employee salaries, Suarez is also working to allow local fees and taxes to be paid in bitcoins.
Suarez has also invested part of the city treasury's funds into bitcoin. However, the Miami mayor did not specify the amount invested in bitcoins.
Suarez is actually not the first person in the government to support the existence of bitcoin in the United States. Before Suarez, there were several people in government who used bitcoin, such as Andrew Yang (Democratic Party), Eric Swalwell (California Republican), Tom Emmer (Minnesota Republican), and Lara Loomer (Libertarian).
Suarez believes that bitcoin will indeed be a stable investment in unstable times such as the current pandemic. In fact, last week, Suarez uploaded a bitcoin whitepaper to the official Miami government website.
"The City of Miami believes in Bitcoin and I am working day and night to turn Miami into a center for crypto innovation," the Miami City Government said in a statement..
If the policy that the Miami City Government wants to issue applies, it is possible that 450,000 Miami residents can start transacting using bitcoin on a regular basis. In fact, that number could expand to 21.5 million residents outside the Miami area, namely Florida.
In addition, the policy that Suarez will take could make Miami the first city in the United States to offer employee salaries in bitcoin. However, apart from Miami, previously there were companies that also used bitcoin as a payment for their employees.
Software development company Sequoia Holdings, based in Virginia, offers employees to set aside a portion of their salaries. Part of the salary will be used to invest in bitcoin (BTC), bitcoin cash (BCH), or ether (ETH).
(*)