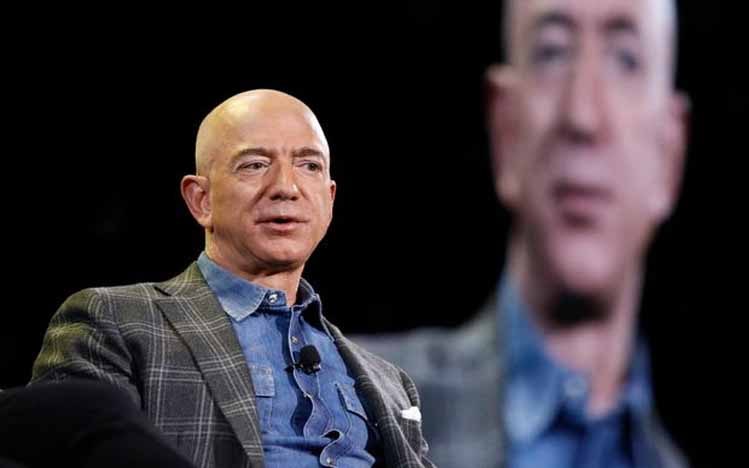 KANALCOIN NEWS – Amazon's current CEO, Jeff Bezos, is reportedly set to step down from his position as CEO of one of the world's largest companies. Bezos has reportedly appointed one potential successor, namely Andy Jassy, who is also known as an observer of blockchain technology.
On Tuesday (2/2/2021) local time, Amazon announced that its founder and CEO, Jeff Bezos, plans to step down from his current position. After the announcement of his resignation plan, Bezos also sent a letter to his employees.
In the letter, Bezos said that he would be moving to the position of Executive Chairman of the Amazon Board. Bezos admits that he wants to focus his energy and attention on new product development and initial initiatives.
Reported by Kanalcoin.com from Cointelegraph, Bezos is said to have appointed a successor. Reportedly, the CEO of Amazon Web Service, Andy Jassy, will be promoted to CEO of Amazon replacing Bezos. The transition schedule has also been set, namely at the end of this year.
Bezos has personally acknowledged Jassy's leadership abilities. In fact, Bezos noted firsthand that Jassy would be an extraordinary leader. The richest man in the world also claimed to have full confidence in Jassy to replace him as CEO of Amazon.
Jassy's plan to ascend as Amazon's CEO seems to have caught the attention of observers and blockchain technology enthusiasts. The reason is, until now Jassy is known as one of the observers of blockchain technology at Amazon.
In fact, many speculate that Bezos' decision to appoint Jassy as Amazon's CEO is an indication of his company's long-term strategy to dive into the world of cryptocurrencies.
History has indeed recorded that Jassy had proposed blockchain technology to be applied to Amazon's business in 2017. Jassy had said in a statement at Amazon's "re: Invent" conference about blockchain technology.
Jassy said he doubted that blockchain technology could be used for more than just a 'distributed ledger'. Jassy actually thinks that blockchain technology can have more functions than that.
The 53-year-old said that he and his team were personally interested in implementing blockchain technology on Amazon. However, Jassy admitted that Amazon's policy would not allow its employees to build technology based on personal desires.
Until finally in 2018, Jassy actually executed his wish by offering a 'quasi-blockchain' during the launch of two Amazon blockchain products, namely Amazon Quantum Ledger Database and Amazon Managed Blockchain.
However, the appointment of Jassy as the new CEO of Amazon at the end of the year is also not free from controversy. The reason is, Jassy was involved in a conflict with Coinbase regarding the Amazon Web Service blackout in November 2020.
Even so, the crypto community around the world is currently waiting for what kind of breakthrough Jassy will bring as an observer of blockchain technology when he becomes CEO of Amazon later.
(*)
Image Credits : Wall Street Journal