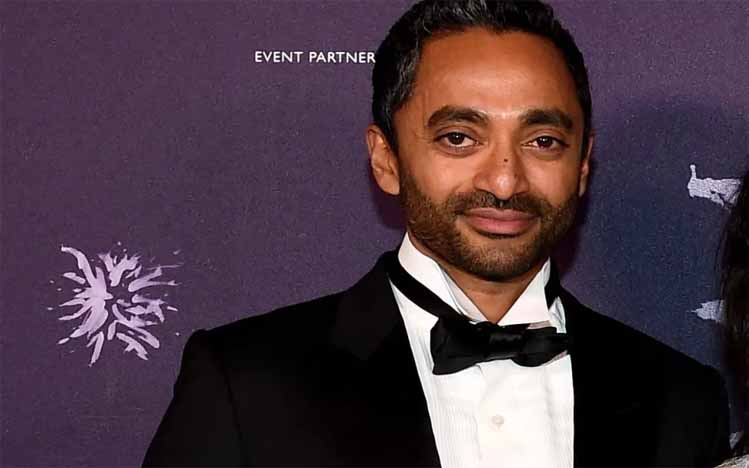 KANALCOIN NEWS – An early bitcoin investor, Chamath Palihapitiya, is reportedly running for governor of California. Palihapitiya is said to have noble intentions in the midst of his planned candidacy for governor of California.
Investors in the early days of bitcoin, Chamath Palihapitiya, said in a tweet on his personal Twitter account on Tuesday (26/1/2021) local time that he was running for governor of California.
The tweet uploaded by Palihapitiya also included a link to his official website. On the official website, Palihapitiya delivered a number of promises if he was elected governor of California.
The former Facebook executive said he would take massive tax cuts, raise teacher salaries, end student loans and print birth certificates for every new birth in California.
Reported by Kanalcoin.com from Cointelegraph, Palihapitiya seems to be preparing to take part in the California gubernatorial election which will be held in 2022. However, Palihapitiya could take part in the special elections held this year.
That's because the current Governor of California, Gavin Newsom, is in trouble. The reason, Newsom has not received a good response from the citizens of California because of a number of problems that approached his reign.
Reportedly, more and more Californians are not happy with Newsom's performance as Governor of California. Some of the issues that have caught the attention of Californians are related to inconsistent handling of COVID-19 and the slow pace of vaccine management.
Palihapitiya promised Californians that he would make the state a leading technology hub.
"Let's make California the global hub of all technology and climate work by realigning our incentives rather than getting rid of thema."
Palihapitiya himself is a former Facebook executive who had previously been an early bitcoin investor by buying one million bitcoins. Currently, Palihapitiya is the CEO of venture capital firm Social Capital.
In addition, Palihapitiya once said in an interview on January 7 that he believed bitcoin could be a guarantee against economic uncertainty. Palihapitiya said that the price of bitcoin could even soar to 200 thousand dollars per coin over the next five to ten years.
In April 2020, Forbes magazine also said that Palihapitiya bought bitcoin again in 2013 when the bitcoin price was still 80 dollars per coin. In fact, Palihapitiya once claimed that he was at one point in possession of about 5 percent of the entire bitcoin supply.
The United States is predicted to become more crypto-friendly with the election of President Joe Biden. The reason is, Biden, who has officially been in office since January 20, has a number of names that are familiar with the world of cryptocurrencies in his government.
For example, there is the name of a former member of Ripple's Advisory Board of Directors, Michael Barr, as the Comptroller of Currency. In addition, there is also the name of Gary Gensler who serves as Chairman of the United States Securities and Exchange Commission (SEC).
(*)