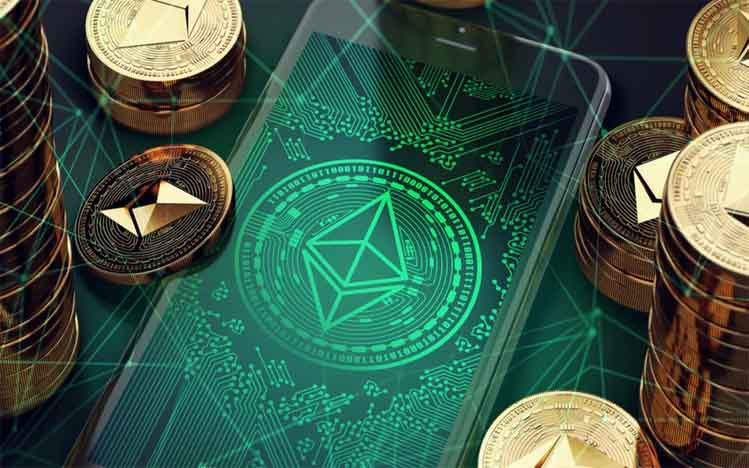 KANALCOIN NEWS –  Bitcoin has made history by reaching an all-time high price level on Thursday (17/12/2020). However, not only bitcoin, another cryptocurrency, namely Ethereum, reportedly reached its highest value ever in 2020.
Bitcoin is in the spotlight in the investment market right now. This was inseparable from the rise in the price level of Bitcoin which reached the highest of all time. Last Wednesday (16/12/2020), Bitcoin (BTC) soared to a price of $21,340 per coin.
The price has clearly increased by 10 percent from its previous price, which was $ 19,140. However, just a day later, the price of Bitcoin has increased by 4 percent again. The rise was when bitcoin touched a value of nearly $21,800 and climbed to reach a local top of $22,160.
However, it's not just Bitcoin that has broken record highs at the moment. This is because the Ethereum cryptocurrency also reached an annual high with an increase of $656 per coin on BitMEX. Previously, the price of Ether was only $640 per coin.
Reported by Kanalcoin.com from Cointelegraph, the rising conditions experienced by Ethereum reportedly triggered the Chicago Mercantile Exchange (CME) which plans to launch futures contracts on Ethereum in 2021.
This step was taken by CME to fulfill customer requests that really wanted to get these products. However, CME is reportedly still waiting for regulation regarding the Ethereum futures contract.
Previously, CME also made Bitcoin futures contracts in December 2017. That is what marked the peak of the historic rally in Bitcoin's value that occurred this year.
Regarding the price of Ethereum, many analysts believe that the price of Ethereum will continue to rise over time. In fact, some Twitter users also say that they have benefited up to 100 percent in the last three years in investing in Ethereum.
Analysts also predict that the price of Ethereum is able to break the price of $ 1,000 per coin for the first time since 2017. Meanwhile, Ethereum perma-bull 'wolfofethereum.eth' says that Ethereum has so far outperformed Bitcoin by 185 percent. It happened even just in the last 12 months.
Set Protocol's Anthony Sassano also describes the extraordinary state Ethereum is currently in. In a Twitter post, Anthony Sassano compared the metrics of the last time it broke the $500 price level to today's.
In those metrics, Ethereum registered a 900 percent increase in active developers, an 80 percent increase in 24-hour transaction count, a 60 percent increase in active addresses, and a 150 percent increase in network hash rate.
Meanwhile, short ETH/BTC positions on Bitfinex are currently at their lowest ever. This shows that the market expects Ethereum to benefit from Bitcoin in the future.
(*)