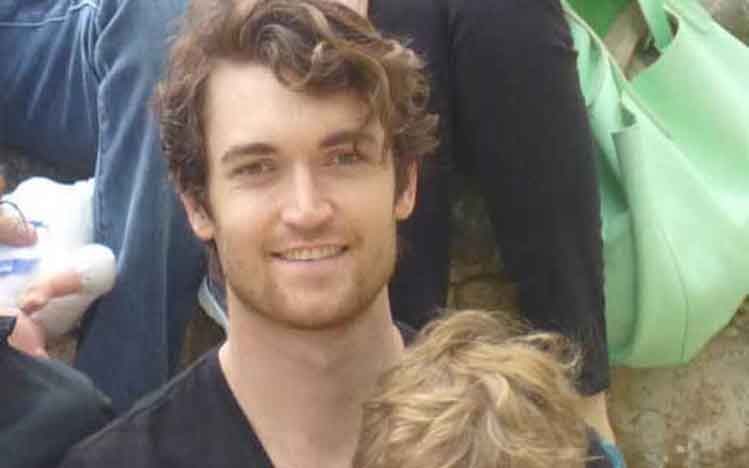 KANALCOIN NEWS –  The President of the United States, Donald Trump, is reportedly considering clemency for Ross Ulbricht. This was conveyed by two White House journalists, Asawin Suebsaeng and Adam Rawnsley.
The two White House journalists claimed that there were certain sources who had detailed that Trump had begun to show his sympathy for Ulbricht, who was serving time from the United States Government.
Ross Ulbricht himself is the creator or founder of the darknet market website Silk Road. Ulbricht was arrested in 2013. Two years later, in May 2015, Ulbricht was finally sentenced to a double life sentence plus forty years without the possibility of parole.
However, Ulbricht's arrest was apparently opposed by many people and various organizations in the United States. Protesters believe that the case experienced by Ulbricht is a form of injustice by the United States government.
In addition, the Ulbricht family also submitted an appeal to the United States Court of Appeals for the Second Circuit in 2017 and the United States Supreme Court in 2018. However, the two efforts made by the Ulbricht family did not yield results.
The site created to support Ross Ulbricht's freedom, freeross.org, said that until now there have been 250 organizations, prominent figures, and several regional leaders who have voiced support for Ulbricht's freedom.
In fact, Ulbricht's supporters have petitioned to get President Donald Trump to grant Ulbricht clemency. The petition was uploaded on the change.org page and has collected up to 366,800 signatures to date.richt. The petition was uploaded on the change.org page and has collected up to 366,800 signatures to date.
Through two White House journalists, Asawin Suebsaeng and Adam Rawnsley, said that there were two sources who claimed that Trump was studying documents related to the Ulbricht case and had begun to develop sympathy for the Silk Road boss.
"Two of these sources said that the President has at times privately expressed sympathy for Ulbricht's situation and has been considering his name, among other things, for the next round of commutation and pardons before the January 20 inauguration of his 2020 Democratic opponent," the report by the two journalists read as reported by Kanalcoin. com from News.Bitcoin.com.
Although it is not certain whether Trump will provide a sentence reduction or clemency for Ross Ulbricht, Ulbricht has received a lot of support from various parties. One of those who strongly supports Ulbricht is the well-known activist from the United States, Weldon Angelos.
Angelos said that the Ulbricht family had asked for the support of him and the organization he had. Apart from that, Angelos is also reported to have forwarded the existing documents to the White House since last February.
"At the start of the year, the Ulbricht family has reached out to us for our support, and my organization and I have supported his full replacement, and I hope President Trump will commute his sentence in full," Angelos said..
"This case has probably received more support than I have ever seen in a case like this before," Angelos added.
Ross Ulbricht's mother, Lyn Ulbricht, also hopes that her son will receive leniency from Trump. Lyn wants her son to get a second chance.
"We pray and hope that he will show mercy to Ross, as he has done others, and lighten his sentence and give my son a second chance at life," said Lyn.
(*)