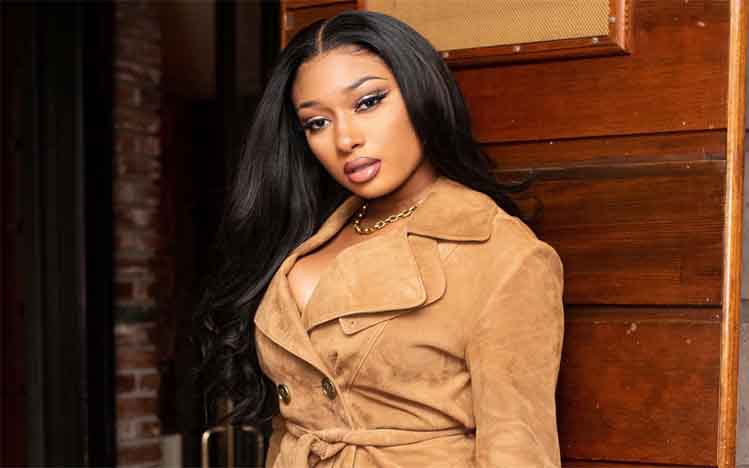 KANALCOIN NEWS –  Grammy Award nominated rapper, Megan Thee Stallion, promotes cryptocurrency through his official Twitter account. In her Twitter upload, Megan Visi said that she wanted to share Bitcoin worth 1 million United States dollars.
The Twitter public seems surprised by the upload of rapper Megan Thee Stallion in his personal account. Megan collaborates with a cryptocurrency payment application, Cash App, to hold a cryptocurrency giveaway to all of their followers.
The announcement of the giveaway was made on Thursday (17/12/2020) local time or Friday (18/12/2020) in the morning WIB. Until this news was written, Megan's upload had received 165.1K comments, 17.9K retweets and 63.7K likes.
Megan's followers were simply asked to comment on the post by mentioning their Cash App account with the hashtag #BITCOINMEG added. Megan will randomly choose from the comments to get a total of 50 thousand satoshi.
"Thee Hot Girl coach is now officially a part of @Cashapp! To celebrate, I'm giving away $1 million in Bitcoins to as many cool people as I can! I'll be giving away a million units until they run out, so write your $cashapp below including #BITCOINMEG to participate," Megan wrote, quoted by Kanalcoin.com from Cointelegraph.
Cryptocurrency as much as 50 thousand satoshi itself is currently worth $ 11.37 or around IDR 161 thousand. Some of Megan's followers were disappointed with the number of prizes given. However, that apparently wasn't Megan's fault.
Megan only said that he would share $ 1 million in Bitcoin without mentioning the number of people who got it. In addition, Megan's own efforts are a form of promotion to the public to use Bitcoin and other cryptocurrencies.
In addition, a Twitter user with the account name William Clemente III demanded that Megan's followers not take their eyes off cryptocurrencies. The reason is, what Megan is currently doing is a form of education for the public about crypto currency.
In addition, the owner of the Twitter account believes that the value of Bitcoin will continue to increase over time.
"Don't look away! The point of it all is to promote bitcoin knowledge. Dollar currency is trash. There are about 30% of those in circulation printed this year. On the other hand, the supply rate of new BTC was cut in half. Bitcoin will grow exponentially outpacing the dollar due to scarcity," wrote William Clemente III's account.
Megan herself is a newcomer to the world of music in the United States at this time. Megan has been selected as a nominee for the upcoming 2021 Grammy Awards. Megan received several nominations, namely Record of The Year, Best New Artist, Best Rap Performance, and Best Rap Song.
Megan is working with App Cash which is a Bitcoin-friendly payment platform from the United States financial services company, Square.
(*)