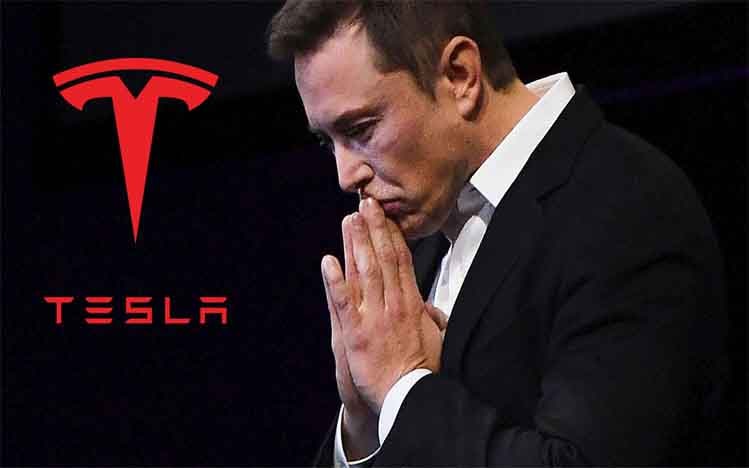 KANALCOIN NEWS – Recently, Elon Musk tweeted about the certainty that he hasn't sold any of the Bitcoins he owns.
Elon Musk's tweet answers a question posed by comedian Dave Portnoy. Portnoy questioned whether Elon Musk is currently carrying out a pump and dump scheme, a term for sentiment manipulation techniques in the crypto asset market.
"So is my understanding correct? @elonmusk bought #bitcoin. Then he pumped it up. After going up, then he sold it and took a lot of profit," Portnoy wrote on his personal Twitter account as quoted by Kanalcoin.com from Cointelegraph.
"Listen, I have 1 #bitcoin, but #bitcoin seems to be exactly what we thought. I just don't want to be the last person to #HODLing," Portnoy continued on his account called @stoolpresidente.
Elon Musk immediately responded to the question with a tweet. Musk attempted to clarify what Portnoy was saying. The Tesla CEO said that he had not sold his personal BTC.
Meanwhile, Tesla's 10 percent sale of BTC is understood as proof of liquidity of the world's most popular cryptocurrency.
"Not like that. I haven't sold any of my Bitcoins yet. Tesla is selling 10% of its shares precisely to prove Bitcoin liquidity as an alternative to cash lapses in the balance sheet," Musk wrote on his Twitter account @elonmusk.
It was previously reported that Tesla just sold part of its shares in Bitcoin in the first quarter of 2021. The sale created an extraordinary profit, which reached $272 million or equivalent to Rp. 3.9 trillion.
This step then made Elon Musk's decision as CEO of Tesla begin to be questioned. In February this year, Tesla did announce that the company was starting to accept payments using Bitcoin instead of cash.
Simultaneously, Tesla has lifted the crypto asset market after announcing that the company has made a strategic acquisition of Bitcoin worth $1.5 billion. This figure constituted 7.7% of Tesla's total cash holdings at that time.
Usually Elon Musk doesn't say much about how many Bitcoins he currently holds in private ownership. However, his latest tweets indicate that Elon Musk is reluctant to sell him.
At the time of writing, BTC has increased by 2.01% with a value of 54.360,47 US Dolar
(*)