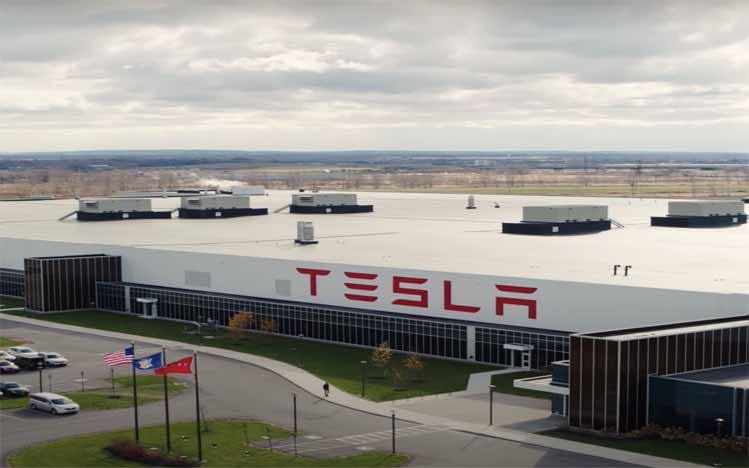 KANALCOIN NEWS – The United States automotive company Tesla, reportedly sold some of its Bitcoin (BTC) ownership assets in the first quarter of 2021. It was recorded that the revenue generated from the sale of bitcoin was around $272 million.
Reported by Kanalcoin.com from the Cointelegraph page, the company announced the sale of its assets on Monday (26/4/2021) yesterday.
While on page 30 attaching quarterly financial results, Tesla noted a positive impact for the company. Noted, last February the company got $ 101 million in bitcoin sales.
The increase in gross margins was driven by reduced product costs and bitcoin sales which boosted $101 million. Where, this figure is the net value of restructuring and others.
"Year after year, there has been a positive impact on bitcoin volume growth, regulatory credit revenue growth, gross margin increase driven by further product cost reductions and bitcoin sales (positive impact $101 million, net of associated disruptions, on track restructuring, etc.) Tesla's official statement.
"Mostly offset by lower ASP, increased SBC, additional supply chain costs, R&D investment and other items. "The cost of changing the Model S and Model X has a negative impact on gross profit as well as R&D costs," Tesla said in a statement.
Referring to the company's cash flow statement, Tesla said the proceeds from the sale of digital assets were around $272 million
Tesla's digital asset sale apparently made headlines in February. Moreover, the sale was made after the bitcoin acquisition which was worth $1.5 billion. At that time, the value was equivalent to 7.7 percent of Tesla's gross cash position.
Not only that, the company also announced that they will accept bitcoin as payment in the process of purchasing their production car without the need to convert it to fiat currency.
Outside of cryptocurrency activities, the company, founded in 2003, apparently managed to record a net profit of $438 million in the first quarter of 2021.
That value is the highest score achieved by Tesla so far as Elon Musk's company stands. The earnings per share reached 93 cents with a total income of $10.39 billion.
The company, led by Elon Musk, also said it expects vehicle shipment growth to exceed 50 percent this year. This implies a minimum delivery of around 750 thousand vehicles this year.
(*)