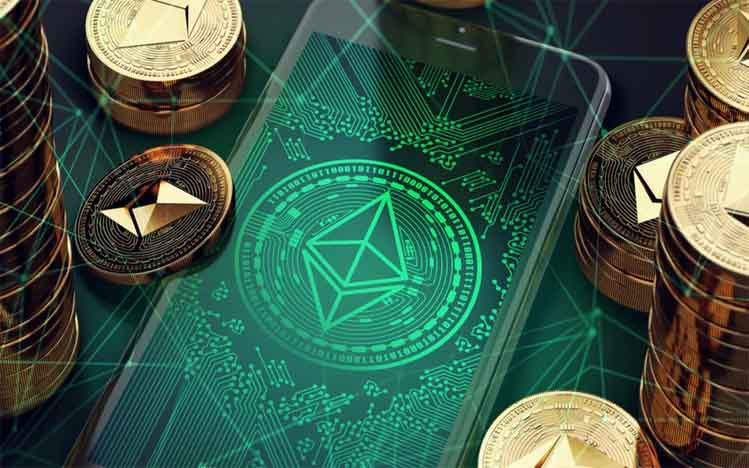 KANALCOIN NEWS – The cryptocurrency Ethereum (ETH) set a record high on Wednesday (28/4/2021). The price of ethereum rose to as low as $2,709 during Asian trading on the day. According to Coingecko, this increase is the highest peak in Ethereum assets.
Reported by Kanalcoin.com from Cointelegraph, the rise in ethereum was supported by positive news from the European Investment Bank (EIB).
The cryptocurrency metrics provider reported a 7% gain over the last 24 hours on Wednesday. Even in the past week, based on the market capitalization of the second largest digital asset in the world, it recorded a gain of 15.7%.
As such, the move managed to push the ethereum market cap to a record peak of $312 billion.
However, there are several factors that trigger the increase in the price of ethereum. According to a Reuters report quoted by Cointelegraph, one of the factors for the increase was triggered by the EIB launching digital bond sales using the ethereum network.
The EIB issues two-year digital bonds worth 100 million euros or around $120.8 million. According to unnamed Bloomberg analysts, bond sales will be led by Goldman Sachs, Banco Santander and Societe Generale.
On Friday (23/4/2021), Societe Generale announced that its subsidiary had issued 100 million euros worth of bonds as security tokens on the ethereum blockchain. This earned him a top triple-A rating by Moody's and Fitch.
Meanwhile, SFOX's Head of Revenue, Danny Kim, said the news managed to trigger massive ethereum purchases. Evidently, the supply of ethereum is running low, so the price continues to soar.
"The amount of ethereum held on the exchange continues to decline. The number is lower and its lowest position in the past year. With the lack of ethereum supply on the exchange, there is little chance of a large-scale buying and selling," said Kim.
Still according to a Cointelegraph report, the revival of DeFi-related protocols and tokens, coupled with falling gas prices could also be drivers of momentum. At the time of writing, the average transaction price on the network has fallen to $10.73 according to Bitinfocharts.
On the other hand, crypto analyst Altcoin Sherpa predicts, ethereum will continue to outperform bitcoin (BTC). In the coming weeks, it is predicted that the price of ethereum will break through $3,000.
Based on Cointelegraph data, as of Wednesday (28/4/2021) afternoon, the latest price for ethereum is around $2,634.97. Up 4.92% compared to the previous price.
(*)