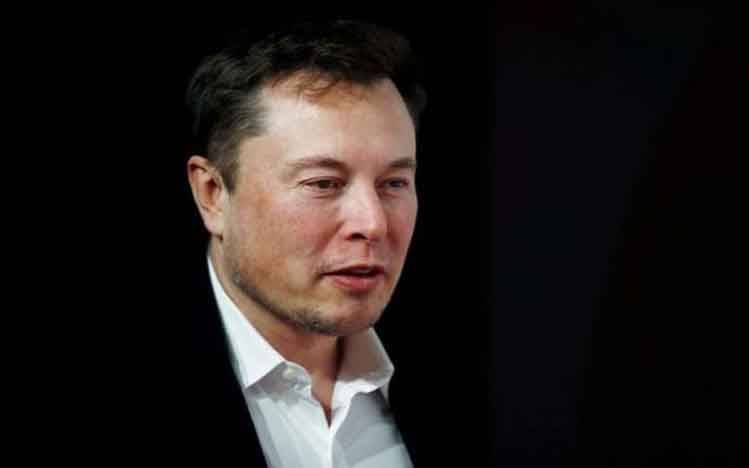 KANALCOIN NEWS – The CEO of Tesla and SpaceX, Elon Musk, is reportedly defending Dogecoin to the death. In fact, Musk even satirized users of fiat currency. Unmitigated, Musk called users of fiat currency indirectly 'stupid' people.
Elon Musk is currently known as one of the world's celebrities who started to enter the world of crypto currency. However, Musk is a little different when compared to world celebrities in general. While world celebrities generally fall in love with Bitcoin, Musk prefers Dogecoin (DOGE).
Musk is known to be a supporter of DOGE these days. In fact, his support for DOGE raised questions in the mind of Binance CEO, Changepeng Zhao. Reported by Kanalcoin.com from Cointelegraph, Zhao said he was surprised by Musk's support for DOGE.
Zhao said that Musk actually also supports the existence of Bitcoin very positively. This can be seen in Tesla's investment in Bitcoin worth $ 1.5 billion or around IDR 21.15 trillion. This amount is equal to 7.7% of the assets owned by Tesla.
However, Musk avoided saying that Tesla's decision to invest their assets in Bitcoin did not reflect his personal preferences regarding cryptocurrency investments.
"Tesla's actions do not directly reflect my opinion. Owning some Bitcoin, which is a less stupid form of liquidity than cash, is quite challenging for an S&P500 company," Musk replied.
Suddenly, the Tesla boss' statement invited a response from Blockstream's CSO, Samson Mow. Mow in his reply said that Musk was just sad because he didn't invest from the start.
"You're just sad you didn't buy (BTC) sooner," Mow wrote.
However, Musk gave a slightly confusing answer. Musk doesn't say that Bitcoin is bad, but the owner of the Tesla electric car company actually obscures the statement by saying that only "stupid" people want to invest in fiat currency.
"When fiat currency has negative real interest, only a fool would not look elsewhere. Bitcoin is almost the same as fiat money. The key word is 'almost.'," Musk replied to Mow.
Musk is indeed known as a world figure who is very vocal in voicing his support for Dogecoin. In fact, the CEO of SpaceX also called Dogecoin a 'people's crypto' because of its very low price.
In addition, Musk's support for DOGE also made the coin recover dramatically and many people began to look at it. Even though currently DOGE is far below Bitcoin in price, Musk's existence as a backer for Dogecoin makes the token livelier for now.
Until this news was released, the DOGE token was still touching a price of $0.06 or around IDR 843.60 per token. However, DOGE is still not a stable cryptocurrency on the market today.
(*)