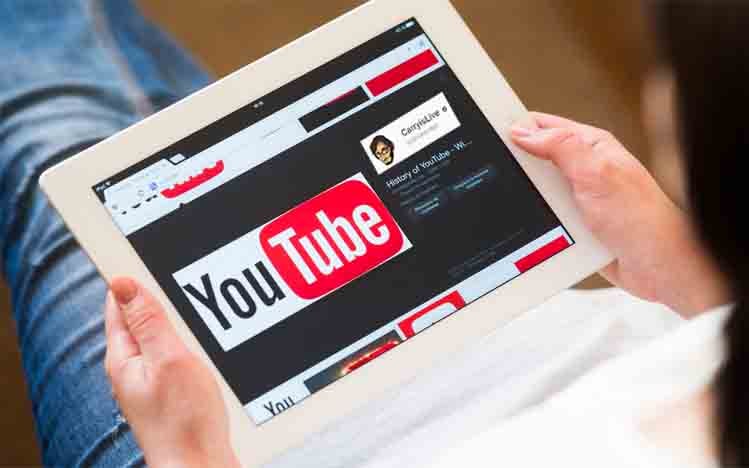 KANALCOIN NEWS – A gaming channel from India called Carryislive has reportedly been hacked by bitcoin fraudsters on YouTube. The owner of the Carryislive channel, Ajey Nagar, made the announcement via his personal Twitter account asking YouTube India for help.
"My @YouTubeIndia channel Carryislive has been hacked, needs urgent fix," wrote Nagar on his personal Twitter account as reported by News Bitcoin.
The Carryislive channel itself is a gaming channel owned by Nagar with 6.7 million subscribers. Apart from managing the Carryislive channel, Nagar also manages another channel called Carryminati which has 24.1 million subscribers on YouTube. Nagar himself is also one of the most famous YouTubers in India.
On Nagar's channel, hackers uploaded two videos promoting bitcoin giveaway scams with one of the videos titled 'Charity Fundraising: Bitcoin, BTC, Ethereum, ETH'.
In addition to uploading videos, hackers also include addresses that potential victims can access to give their bitcoins. After investigation, the address listed by the hacker is a problematic address that has committed fraud on various parties.
The address on one video has reportedly scammed victims into accepting 0.0273132 BTC or 278 United States dollars (4 million rupiah). Meanwhile, another address has received 0.00017801 BTC or 2 United States dollars (30 thousand rupiah).
Interestingly, after the video that is in the channel is at 36 minutes, the video changes to a display of bitcoin fraud under the guise of Elon Musk.
As previously reported, there are several YouTube channels that upload videos about Tesla CEO, Elon Musk, wanting to give a bitcoin giveaway. The victims will later be asked to send a number of bitcoins with the promise of getting double the amount of bitcoins.
The bitcoin and Ethereum fraud under the guise of Elon Musk has indeed been circulating on YouTube for months and has not been dealt with thoroughly. Not only Elon Musk, there are several other names that have also been used as cover for bitcoin and Ethereum giveaway scams.
They are the founder of Microsoft, Bill Gates, CEO of Amazon, Jeff Bezos, founder of Apple, Steve Wozniak, and several other famous people. However, the scam was not carried out by hacking other YouTube channels.
In fact, YouTube and Google had to suffer the misfortune of being reported by Steve Wozniak and others for allegedly conspiring with the fraudsters whose videos spread on the world's largest video sharing platform.
Not only YouTube, Twitter was also shocked by the same thing. Several accounts belonging to state agencies and well-known people had experienced hacking and uploaded information about the bitcoin scam.
The big accounts in question are the official Apple account, the account of the former President of the United States, Barack Obama, the Cash App account, the Google account, the account of the candidate for President of the United States, Joe Biden, the account of top artist, Kanye West, the account of the former Mayor of New York City, Mike Bloomberg, and the account of Berkshire Hathaway CEO Warren Buffet.
(*)