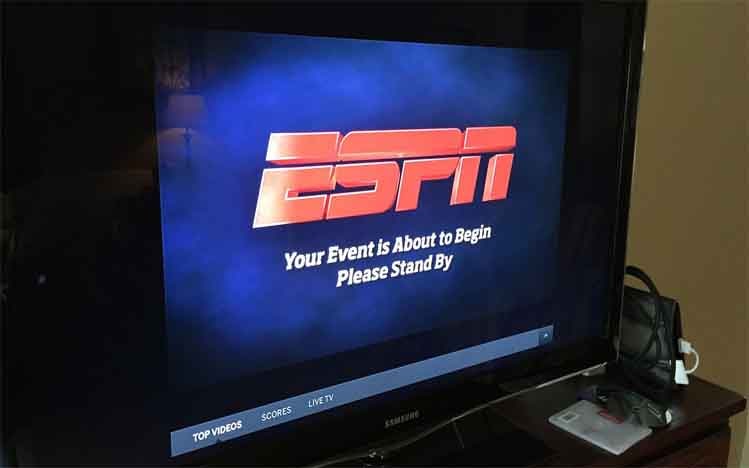 KANALCOIN NEWS – Gamers seem to need to be happy. This follows an official statement from a UK-based technology company, ESPN Global, that it will launch a gaming platform based on blockchain technology.
The game platform that will be launched by ESPN Global is a treasure hunt game entitled Satoshi's Treasure. The game will reportedly distribute prizes to the winners of 1 million United States dollars (14.6 billion rupiah) in cryptocurrency.
Reporting from News Bitcoin, ESPN said, on Thursday (23/7/2020) local time, the development stage was still in the pre-launch stage. Later, the number of game winners will be around 1000 people.
Not only Satoshi's Treasure, ESPN will later offer several games that are popular among the public to be compatible with blockchain technology which involves various types of cryptocurrencies.
Reportedly, ESPN will use the well-known cryptocurrency payment platform, Cryptopay, as an intermediary for the use of blockchain technology in games.
"Cryptocurrency payment specialist, Cryptopay, is being used by ESPN Global, to make the process much simpler, faster and more secure," said a company representative in a statement.
Gamers will later be given the freedom to choose which game to play by themselves. In addition, prizes will be given fairly through the highest point system.
Gamers are also rumored to be able to become premium members with various excellent features. One of them is that premium members will get priority access to slots and early access to the most popular games on this platform created by ESPN.
Chris Parker, Director of ESPN Global, said that the game, which is based on micro-digital technology, is very compatible to be integrated with blockchain technology. What's more, the online game industry is a very large industry in the world today.
"According to research conducted by 3EA Limited, a global strategic management consulting group, e-sports and online games are a US$140 billion (2 trillion rupiah) global industry driven primarily by the digital transaction economy," said Parker.
"And we believe we will greatly benefit from the integrity and resilience of blockchain technology," Parker continued.
Parker also agrees that his company will launch a game based on a treasure hunt, Satoshi's Treasure. The name of the game itself is inspired by the name of the creator of bitcoin, which is still unknown, Satoshi Nakamoto.
"With the US$1 million puzzle game, Satoshi's Treasure, we promise that huge amounts of bitcoin will be split into 1,000 fragments, spawning a global treasure hunt for prize pieces," said Parker.
In fact, ESPN will also give Smart Gaming Token (SGT) to gamers who have started using the Satoshi's Treasure game platform. SGT is a kind of game token that can be used to make in-game transactions.
"As we start launching our product, we will be giving out airborne SGT to all registered players as a gift," said Parker.