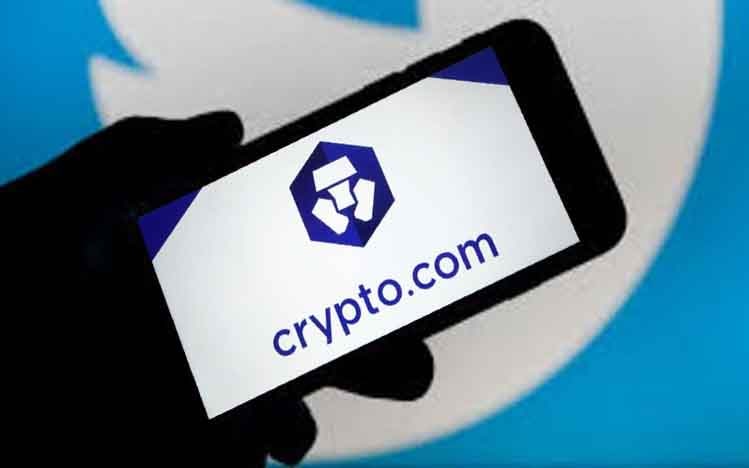 KANALCOIN NEWS – After Bitcoin, Crypto.com's Cryptocurrency payment platform now has its own Twitter emoji. The emoji will appear when Twitter users enter the hashtag #CRO. Automatically, the CRO Twitter emoji will appear after the hashtag #CRO is written.
CRO is the second virtual currency to be given its own Twitter emoji. The first virtual currency to get its own emoji on social media platform Twitter is Bitcoin. This is an achievement in itself for the CRO to gain recognition from the public.
The existence of the Twitter emoji from CRO was announced directly by the company itself, Crypto.com, through its official Twitter account @cryptocom. In its official Twitter account, Crypto.com is also holding an event to commemorate its 4th birthday.
In a video uploaded by the @cryptocom account, Crypto.com tries to introduce the CRO emoji to Twitter users. In addition, Twitter users also have the opportunity to win prizes worth 1000 US dollars.
Twitter users only need to use the hashtags #BTC and #CRO in their Twitter account bio. Then, Twitter users are asked to take screenshots of bios that have been tagged #BTC and #CRO.
Twitter users simply share the screenshots on the video thread for the 4th anniversary edition of Crypto.com on the @cryptocom account. Later, Crypto.com will pick 4 winners who were announced on June 30 2020 to get a prize of 1000 US dollars in the form of CRO.
Emoji CRO Suspected as Crypto.com Marketing Strategy
The appearance of the CRO emoji on the Twitter social media platform is of course a surprise in itself. This is because other major virtual currencies, such as Ethereum, USDT, and XRP do not get their own Twitter emojis. What's more, CRO is still considered a newcomer in the virtual currency world.
The existence of an emoji of a virtual currency on the Twitter platform is a big step for a virtual currency company. This is because the virtual currency has received recognition from well-known social media platforms.
Apart from that, the existence of emojis can also be an opportunity for companies to introduce their virtual currency products and services to the wider community. Previously, Bitcoin had experienced a long debate about the existence of emoji on its own platform.
Twitter CEO, Jack Dorsey, is known as a well-known Bitcoin advocate. So, it is only natural that Bitcoin gets its Twitter emoji before any other virtual currency.
In fact, this seems to indicate that Bitcoin has established itself as the number one virtual currency compared to other virtual currencies. That's because other virtual currencies, such as ethereum, USDT, and XRP don't get their own emojis.
Regarding the emergence of the CRO emoji on Twitter, there are several parties who suspect that this is a marketing move by Crypto.com in introducing CRO. In fact, there is speculation that Crypto.com paid a sum of money to Twitter to make emojis for marketing purposes and introduce their products more widely to the public.
(*)