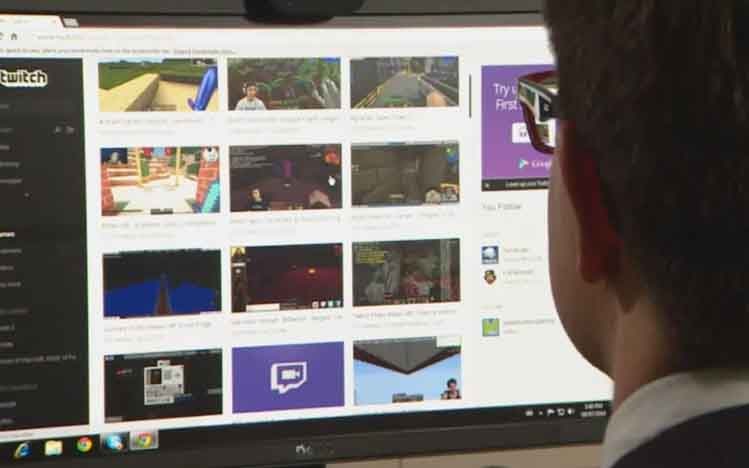 KANALCOIN NEWS – Streaming service, Twitch, is rumored to be giving discounts to its customers who register using cryptocurrency. Twitch will later give a 10 percent discount to every customer who pays using cryptocurrency.
Twitch itself is an Amazon subsidiary with a service that has provided its users with the opportunity to stream live since 2011. Usually, the Twitch service is very popular among gamers who do live broadcasts.
In fact, in 2017, the Twitch platform surpassed the streaming service YouTube Gaming. Twitch has more than 27,000 partner channels, 15 million daily active users, and 2.2 million monthly streamers.
The cryptocurrency payment system that will be used by Twitch will collaborate with one of the crypto payment management companies, Bitpay.
Bitpay itself is a company from Atlanta, United States that manages cryptocurrency payments. Typically, Bitpay will serve payments in the form of bitcoin (BTC), bitcoin cash (BCH), ethereum (ETH), ripple (XRP), and four stable coins under the United States dollar (GUSD, USDC, PAX, and BUSD).
Customers who pay for streaming services on Twitch using cryptocurrency through the Bitpay service will get a 10 percent discount. This was conveyed directly by Bitpay through its official Twitter account.
"Escape from the COVID quarantine and live the life of The Sims. Pay for a Twitch subscription with Bitpay and save 10%. Subscribe now," Bitpay wrote on its Twitter account.
Head of Marketing for Bitpay, Bill Zielke, praised Twitch as a big service industry that follows the trend of paying using cryptocurrencies.
"Twitch is the first major industry to jump on this trend," said Zielke.
In fact, Twitch is not the only gaming website and streaming service that uses cryptocurrency in the payment process for its subscriptions or is compatible with blockchain technology.
Companies such as Take Two (Disintegration and Outer World) and computer giant Microsoft have also implemented cryptocurrency payments in their services.
Bitpay admits that they are very happy because big companies like Twitch want to accept the concept of payments using cryptocurrencies. According to Bitpay, this breakthrough will help the public, especially gamers, to become more familiar with and familiar with cryptocurrencies.
In addition, Bitpay believes that over time the game industry and cryptocurrency will synergize to support each other. All game platforms will be compatible to make payments via blockchain technology.
Bitpay believes that practical and fast transactions made using cryptocurrencies will be an added value for the two industries to work together in the future. For Twitch subscribers, the way to pay for subscriptions using cryptocurrency seems quite easy. Customers simply register then select the payment menu "pay with Bitpay at checkout".
(*)