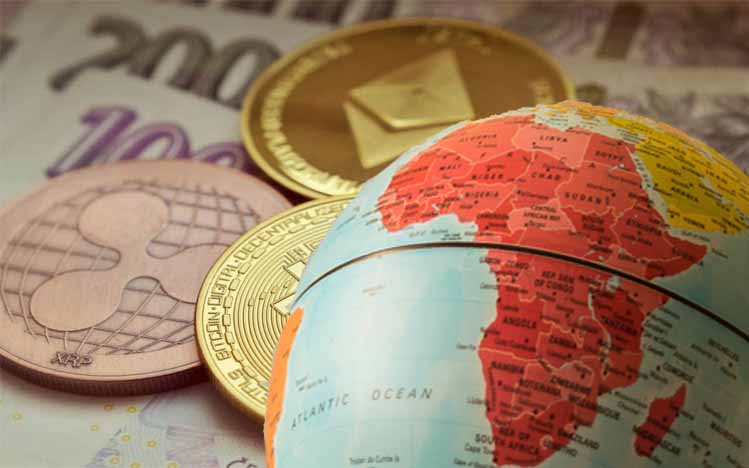 KANALCOIN NEWS – The African continent is one of the regions that has reached its highest point in terms of cryptocurrency adoption. In fact, the adoption of cryptocurrency in Africa is arguably exploding in 2020. This seems to have sparked new concerns among cryptocurrency users.
The concern that is meant by cryptocurrency users in Africa is that there are strict regulations that might come out to regulate cryptocurrency transactions in Africa.
In 2020, Africa has experienced a very rapid increase in terms of cryptocurrency adoption. It is noted that the African continent is the second largest region for peer-to-peer (P2P) cryptocurrency trading. In addition, two African countries rank in the top eight in the world's highest cryptocurrency adoption index, according to Chainalysis.
Nigeria is the highest on the African continent with weekly P2P volumes reaching US$5 to 10 million. Meanwhile, Kenya and South Africa are in second and third positions with a record P2P volume per week of 1 to 2 million US dollars.
Based on a report by one of the largest P2P exchanges in Africa, Paxful, via Cointelegraph, there is also significant growth in small countries, such as Ghana and Cameroon, in 2020..
Luno reports that there has been a 49 percent jump in centralized exchanges compared to early 2020. In fact, the combined volume of customers from Nigeria and South Africa alone could reach 549 million US dollars.
In addition, there was also an increase in the registration of new customers up to 112 percent. This achievement has increased from the fourth quarter of 2019 to the second quarter of 2020.
BuyCoins, an exchange company based in Lagos, Nigeria, also claims to have grown by 110 million US dollars this year. This amount has increased almost 5 times from last 2019 which only accommodated US$28 million.
Luno's Manager for Africa, Marius Reitz, said that the increasing interest in cryptocurrency in Africa is due not least to the benefits provided by cryptocurrencies compared to local banking assets which tend to be exclusive.
In addition, the high exchange rate of cryptocurrencies against all currencies on the African continent is another reason for investors. Most of the investors involved are those who live outside their home country.
"The demand we are seeing now is a result of the challenges that people across Africa are experiencing," said Reitz, as reported by Cointelegraph..
However, the increasing popularity of cryptocurrencies raises concerns for investors. The reason is, there are several countries that are starting to want to form regulations to limit cryptocurrency transactions.
Nigeria and Africa, which are the two countries with the highest use of cryptocurrencies, have started proposing strict regulations to enforce permits and strict conditions for using cryptocurrencies.
Reitz did not remain silent and expressed his opinion. According to Reitz, rushed regulations will only keep cryptocurrencies from growing in Africa.
"What we'd like to see is a phased approach. It's easy for regulators to want to regulate an entire industry from the start, but that can stifle innovation," said Reitz.
"Once the government regulates better, there are more opportunities to open integration with traditional financial infrastructure and there will be more mass adoption as well," said Reitz added.