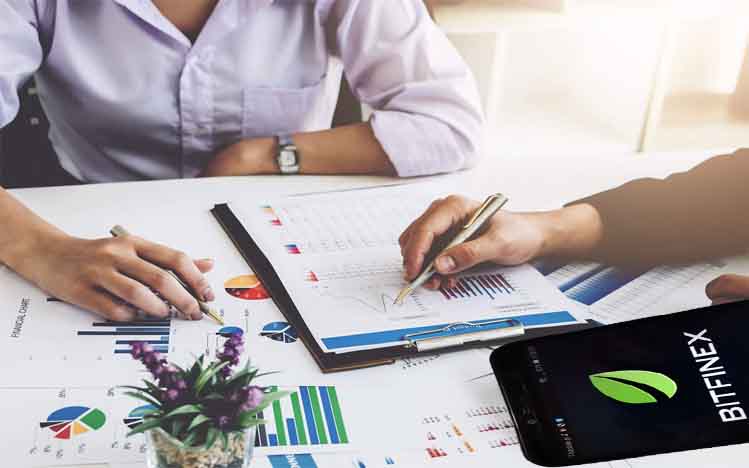 KANALCOIN NEWS – A crypto exchange company based in the British Virgin Islands named Bitfinex issued a new service. Bitfinex issued a lending service called Bitfinex Borrow on Wednesday (11/11/2020) local time.
Bitfinex Borrow itself is a lending service issued by Bitfinex using crypto currency guarantees. Allegedly, this lending service from Bitfinex was released to compete with existing DeFi lending services.
The Bitfinex Borrow lending service will later use the Bitfinex peer-to-peer lending platform. The borrower will provide cryptocurrency as collateral to the lender.
Cryptocurrencies that have so far been accepted as collateral are Bitcoin (BTC) and Ether (ETH). Cryptocurrencies other than Bitcoin and Ether are still not facilitated by Bitfinex. In addition, Bitcoin and Ether which are used as collateral will be held first until the loan is paid in full by the borrower.
On the other hand, borrowers will receive United States dollars or stablecoin Tether (USDT) as the loan funds they receive. Later, the borrower must also return the amount borrowed plus the interest determined by Bitfinex.
"Bitfinex Borrow is a lending platform," said Paolo Ardoino, Head of Technology at Bitfinex, quoted from Cointelegraph.
"This special offer is not about lending your crypto and getting a rate of return from it."
"Crypto loans are obtained through the peer-to-peer lending platform Bitfinex, although they may consist of sources of funds available on credit," Ardoino added..
Ardoino also said that in Bitfinex Borrow there are three services, namely Bitfinex Funding, Pro Borrow, and Bitfinex Borrow. These three services are different services, but use the same source of funds.
"Bitfinex Funding, Pro Loans and Bitfinex Lending are part of the same peer-to-peer lending market. All three are different products, but use the same pool of funds," said Ardoino.
Before Bitfinex Borrow appeared, there was a DeFi lending structure that offered the same concept. In a DeFi lending structure, borrowers will provide their cryptocurrency as collateral.
Later, borrowers will get stablecoins as loan funds obtained to meet their needs. This stablecoin can be converted into a predetermined currency.
For the interest rate determined by Bitfinex, borrowers will be subject to a choice of interest rates between 5.5% and 18.25% per year. It all depends on the amount of the loan and the agreed repayment period.
The interest rate will increase in relation to the loan period you wish to determine. The longer the loan term, the higher the interest rate. However, Bitfinex itself limits its customers to keeping loan funds for only 120 days.
In addition, Bitfinex customers will also be given the opportunity to choose two interest rate options, namely fixed interest rates or floating interest rates originating from Bitfinex flash returns or FRR.
(*)