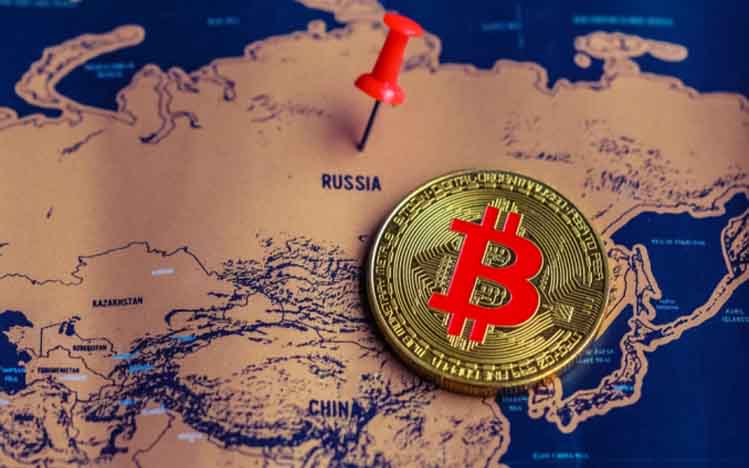 KANALCOIN NEWS – The Russian government through the Russian Ministry of Finance has issued new regulations regarding cryptocurrencies. This time, the Russian Ministry of Finance made amendments to cryptocurrency regulations in the country.
In the new regulations, cryptocurrency owners in Russia are required to report the amount of cryptocurrency owned and the number of transactions made. Apart from cryptocurrency owners in Russia, cryptocurrency exchanges and miners are also said to be bound by this latest regulation.
Reportedly, the regulation, which was approved last July by President Vladimir Putin, will come into force in January 2021. This regulation was officially released on Thursday (12/11/2020) local time.
Later, cryptocurrency owners, both individuals and organizations, will be asked to report cryptocurrency transactions and also the balance they have in their wallets.
However, this only applies to those who have cryptocurrency transactions reaching more than 600 thousand rubles or around IDR 110 billion in one calendar year.
This amount actually became looser than the regulations that had not been revised previously. In the previous regulations, the limit for reporting transactions was lower, namely 100 thousand rubles or around IDR 18.36 billion.
In addition, the new regulation also stipulates that every cryptocurrency exchange transaction made by exchanges and miners must be reported to Rosfinmonitoring, the Federal Financial Monitoring Service.
The sanctions given are not half-hearted for violators of this cryptocurrency regulation. For those who do not report and even make false reports, they will receive very high fines from the government.
Those who commit counterfeiting or do not report on cryptocurrency transactions worth 45 million rubles or more will be subject to various penalties, namely fines ranging from 500 thousand rubles (Rp. 92 billion) to 2 million rubles (Rp. 367 billion).
In addition, offenders will also be required to perform five years of forced labor and even imprisonment for a period of 18 months to 3 years. For a smaller number of transactions, of course, the penalty obtained will be lighter.
Through an official press release from the Ministry of Finance of Russia, the government argued that this strict regulation aims to prevent unwanted money laundering.
"The use of digital currency is increasing every year. Often this happens not only for investment purposes but also for money laundering," reads a press statement from the Ministry of Finance of Russia.
This regulation will also apply to all government officials who have assets in the cryptocurrency sector. This was conveyed by the Prosecutor General of Russia, Igor Krasnov.
With this rule, Russia indirectly legalizes cryptocurrency ownership, but still prohibits the use of cryptocurrency in payment transactions for goods and services.
(*)