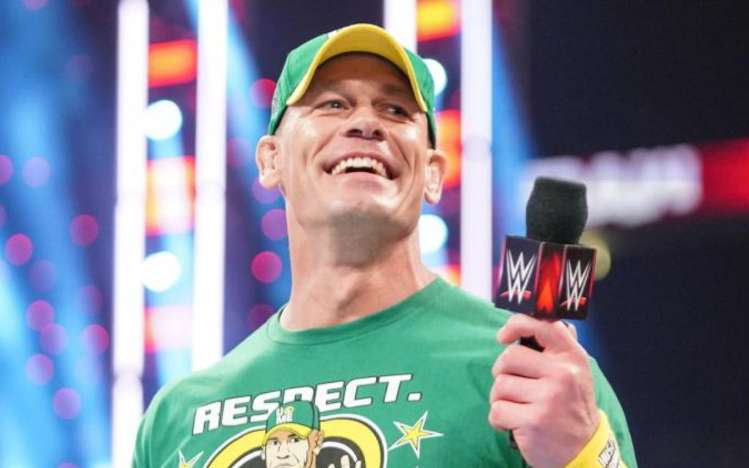 KANALCOIN NEWS –  World Wrestling Entertainment (WWE) has built its digital world through non-fungible tokens (NFT) as a unique token and cannot be exchanged for other assets.
The NFT issued by WWE itself is inspired by the experiences and unsold memorabilia of John Cena.
As one of the most WWE World Champions in the world, John Cena through WWE partnering with Bitski launched NFT.
This is in accordance with the announcement made by WWE on Monday (16/8/2021). Technically, it will be divided into two different batches or sections, the first is at the platinum level and the second is the auction at the gold level.
This tokenized collectible auction available on Bitski and WWE.com/NFT is only live for 24 hours at platinum level.
Starting from the beginning of SmackDown, namely Friday (20/8/2021) at 8 pm local time until the beginning of SummerSlam on Saturday (21/8/2021) at 8 pm local time which was held at Allegiant Stadium, Las Vegas.
Reported by Kanalcoin.com from Cointelegraph.com, the winner of this Platinum tier NFT auction gets a one-on-one exclusive NFT accompanied by the gay chain "Dr Thugonomics" from WrestleMania 35.
The highest bidder will also get tickets for two to watch the 2022 WrestleMania 38 game at AT&T Stadium Dallas or the chance to see WrestleMania 39 at the SOFi stadium in Los Angeles in 2023.
The experience to watch WrestleMania will also include two front row tickets, VIP access and hotel accommodations.
Finally, he who wins the auction will also get a WWE Champion Belt engraved with his name on the side plate.
The platinum auction closes and continues with a gold tier auction just in time for SummerSlam to be streamed on Peacock United States and other global WWE networks.
There are 500 NFTs offered with limited edition merchandise boxes directly curated by John Cena himself.
The NFT activity was also reinforced by a statement from WWE's Senior Vice President for Revenue Development and Strategy, Scitt Zanghelini.
His comments are an opportunity for many people as WWE or WWE Universe fans to be able to have a unique collection from one of the biggest inspirations and stars in Hollywood today.
However, WWE is not the first time to launch NFT. As for John Cena's NFT, this is the second time from the previous one, namely NFT Undertaker.
The NFT has started its token auction in April 2021. The launch of the NFT collection was first held in conjunction with the WrestleMania event in Tampa, Florida.
As WWE President & Chief Revenue Officer, Nick Khan, revealed that NFT was first launched in the form of iconic moments from the legendary Undertaker career with gold to platinum levels. However, there are also silver and bronze NFTs.
(*)