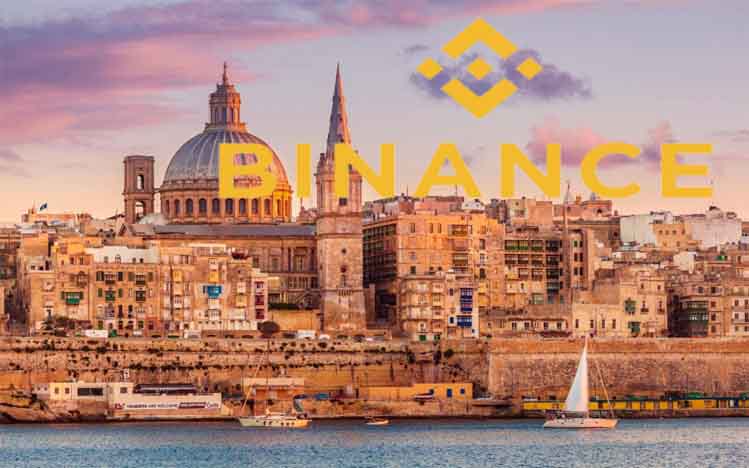 KANALCOIN NEWS –  Binance Exchange is a company that was first founded in 2017 in Hong Kong. Some time ago Binance's Chief Executive, Zhao Changpeng, said in an interview that Binance would soon start a fiat to crypto exchange in a European country, to be precise in Malta. They will work closely with local banks that can provide access to deposits and withdrawals.
"We are confident that we will be able to announce cooperation there soon," said Zhao. He also said that Malta has the potential to make a positive impact when it comes to crypto and fintech.
Meanwhile, Regulators from China to the US have been considering hitting cryptocurrency exchanges since 2017, so it will be quite difficult for a company like Binance to find a permanent base.
Zhao also said that Binance has offices in Japan and has been working on obtaining a license to conduct operations there. But decided to relocate all staff to avoid clashes with local regulators. At that time the financial services agency in Japan issued a warning to the exchange for operating without approval.
Still to be said by Zhao, he added that they had held discussions with the authorities in Hong Kong, but the results of these discussions were still uncertain.
Binance is one of 7 crypto exchange companies that have received warning letters in recent months from the Securities and Futures Commission telling Binance not to trade in digital assets that are nothing but securities under Hong Kong law.
While the idea to set up an office in Malta came as the country was looking for ways to become a hub for digital assets. The local government has held several public consultations on cryptocurrency regulation, token sales and crypto exchanges.
Plans for the Malta Digital Innovation Authority to certify and regulate blockchain-based businesses and their operations were unveiled last month, according to an Independent Malta report. The organization will also create a framework to oversee the initial coin offering.
Zhao said he had just been invited by the Maltese government to review a bill that would be drafted soon, and it was considered favorable for crypto businesses. Binance also plans to launch a decentralized exchange in the coming months, Zhao told Bloomberg in March 2018.
About 10 teams are working on its development, but the current technology is too slow to replace the company's existing centralized exchange, he said.
(*)