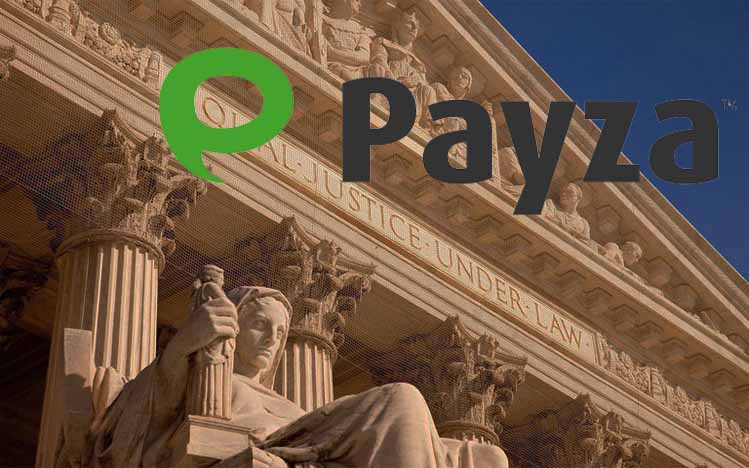 KANALCOIN NEWS –  The US Department of Justice (DO), which is the department of justice in America, is filing a lawsuit. DOJ Files Lawsuit Against Payza Over Allegations of Money Laundering which is Payza's cryptocurrency-friendly money transfer service company.
The agency filed a lawsuit because Payza di was alleged to have laundered $250 million in money by carrying out various kinds of illicit activities, including Ponzi schemes, pyramids and also creating child pornography sites.
The lawsuit has been filed since November 3, 2016, but has not been released. The DOJ also said that Payza and its founders, namely Firoz Patel and Ferhan Patel, were conducting business without having a license. The allegations of misconduct in this company matter began in March 2012.
According to the statement, Ferhan Patel has been successfully arrested since March 18 in Detroit, while Firoz Patel is still at large until now.
US Attorney Jessie K. Liu said "The arrests and charges in this case demonstrate that we will enforce laws meant to protect American consumers."
"Money transfer businesses must be federally registered and licensed in several states, including the District of Columbia. Consumers must be careful of those who do not comply with this law because they may use a cover so that they can carry out their actions, "continued Jessie K.
The indictment appears to be directly related to an investigation that began in early 2015. At the time, Payza told CCN that the DOJ was investigating another company namely Obopay, one of its former partners, and also said Payza was cooperating with authorities. However, the indictment said that Payza and his co-conspirators were responsible for the criminal activity and that Obopay was not aware of this.
The indictment does not specifically state whether any of these prohibited transactions involved cryptocurrencies. However, in fact Payza has been helping its customers buy and sell Bitcoin since 2014 and has signaled its intention to add support for a number of altcoins in the coming months.
Payza also announced in a March 19 press release, the day after the arrests, that it would begin processing Dash payments. At the time of writing, the Payza website domain has been confiscated by the DOJ. However, the company's social media accounts have started directing customers to a new website with a .eu domain address.
In a statement posted on Twitter, Payza acknowledged that it is "currently dealing with several legal issues in the United States" However they claimed that all funds invested are secure and can be accessed via the new website.
In its social media account Payza said "As some of you may have noticed, Payza is currently dealing with several legal issues in the United States. We cannot provide specific details at this time, but please note that this is an accusation and you have not been proven guilty."
(*)