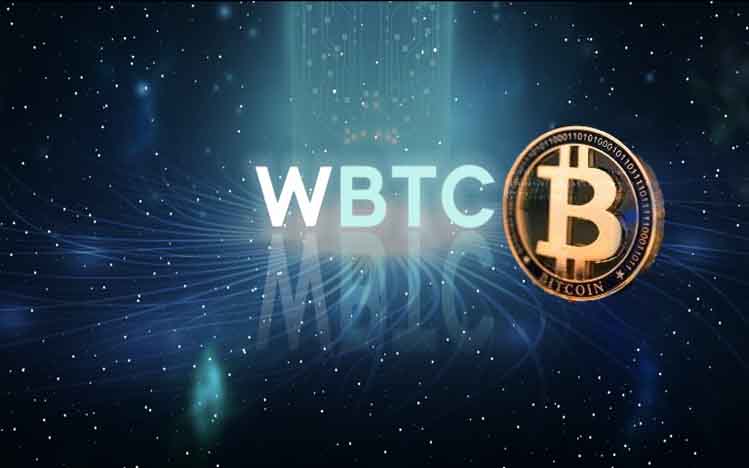 What is WBTC – During the pandemic, crypto investment is the choice of many investors. In addition to the coin, investors are also interested in tokens, one of which is WBTC. The question is what is WBTC (Wrapped Bitcoin)?
Wrapped bitcoin is an ERC-20 token that represents BTC or bitcoin on the Ethereum blockchain. Tokens are not the same as coins because they do not have a blockchain. Tokens are generally digital assets released from a project.
This token has the same function as a coin that can be used as a means of payment. Wrapped Bitcoin emerged to address the BTC problem and was published by the Ethereum blockchain. For every 1 unit of WBTC can be equal to 1 BTC.
WBTC History
WBTC is actually not a new token. This token has been around since January 30, 2019. WBTC was created from a joint collaboration of Kyber Network, BitGo, and Republic Protocol. In addition, there are MakerDAO, DDEX, Hydro Protocol, Set Protocol, Prycto, Dharma, Airswap, IDEX, Compound, RadarRelay, Gnosis to Blockfolio that support this project.
Wrapped bitcoin is the first ERC 20 token to be powered by Bitcoin. Many refer to this token as a stable digital asset. The price of WBTC itself has now reached $47,635 per token.
This token is traded on 72 exchange platforms and is actively traded on 507 crypto markets.
WBTC trading volume was able to occupy the fourth position under BTC, USDT and ETH. WBTC is an initiative of DAO which is a decentralized autonomous organization. This means that the WBTC ecosystem is managed by the community.
Wrapped bitcoin cash uses multi-sig contracts where every transaction decision is made for a simple network update or modification with the terms agreed upon by the members. The WBTC volume amount is verifiable as well as transparent.
The working mechanism uses a proof to reserve consensus that is supported by the underlying asset. There are three terms used in the WBTC ecosystem which are as follows:
Users who are individuals who carry out financial transactions or hold transactions with bitcoins circulating on the ethereum network.
Merchants are the parties that regulate how this WBTC distribution is carried out
A custodian is an organization that holds the token asset it represents. For example, BitGo holds the underlying asset which supports WBTC.
The way it works starts with the user converting their BTC into WBTC. In printing tokens or processing the conversion of BTC to WBTC is done by the merchant.
After the trader has verified he will ask the custodian to exchange the BTC that he wanted to convert into WBTC. Then the WBTC token will be distributed back to the user for use.
Advantages of WBTC
Of course, this WBTC token has its own advantages over other tokens. Besides being supported by BTC and Ethereum, you can see the advantages below:
WBTC is the largest liquid asset in the decentralized Ethereum ecosystem
WBTC is the standard token in ERC20 for creating smart contracts for bitcoin. By using this token you can create smart contracts integrated with bitcoin
Fix various nodes and manage transaction requirements supported by multiple currencies. For redemption, wallet and app payments can be set up with the Ethereum node
Guaranteed process of issuing or issuing and destroying WBTC tokens with bitcoin on the bitcoin blockchain
Using DeFi technology or Decentralized Finance, which is an open system that is run with smart contracts. This system is used on the Ethereum platform. This system is like a collateral where the guaranteed asset is crypto money. Another advantage of this ecosystem is that dapps are able to increase the liquidity of cryptocurrencies brought to the network
Transfer costs are more efficient and run smoothly and can save time
The supply of WBTC itself currently circulating is more than 200,000 WBTC. This amount is equivalent to 1% of bitcoin circulation. Its highest value from the past four months was $63,727 per token. Meanwhile, the smart contract has the address 0x2260fac5e5542a773aa44fbcfedf7c193bc2c599.
How to Get WBTC?
After knowing the benefits, of course you are interested in investing, then how do you get it? Can it be wrapped in bitcoin mining or can it be mined like crypto? Is there a wrapped bitcoin mining app that supports mining?
As previously stated, tokens are not the same as crypto coins. This token cannot be mined because it is on ERC20.
However, miners have a role to confirm all transactions that occur on ERC 20 including transactions with WBTC.
To get this token, the first step you can take is to create a WBTC wallet on the exchange platform. This wallet is useful as an account as well as a place to store digital assets.
After that buy some WBTC. To buy WBTC, you can deposit an amount of money by transferring to an exchange platform account.
When the price of WBTC is going down you should buy some. When you want to convert to BTC, just select swap WBTC to BTC, it will be converted immediately. If you want to convert BTC to WBTC, the method is the same.
Conclusion
What is WBTC (Wrapped Bitcoin)? WBTC is a BTC-enabled token created on the Ethereum blockchain. The advantages can save time, transfer costs and use the DeFi ecosystem.
Each WBTC is equal to one BTC with a value that tends to be stable. WBTC circulation is already more than 1% of circulating BTC volume.
(*)