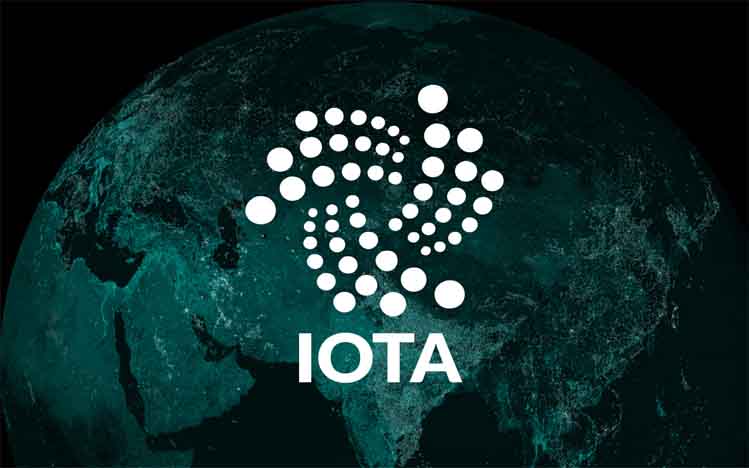 Cryptocurrencies are increasingly popular, especially during a pandemic. This is because driven by the uncertain economic situation, crypto is increasingly becoming the best solution of choice. Moreover, crypto is not controlled by any party so that there is no intervention that affects its value.
Crypto is also a currency that can be used for shopping, paying taxes and insurance in several countries.
One of the cryptocurrencies that has caught the public's attention is IOTA. IOTA is a project that started in 2015. IOTA is different from bitcoin which is a pioneer of cryptocurrency. IOTA does not have a blockchain but uses a Directed Acyclic Graph.
IOTA History
IOTA appeared in October 2015 which was discovered by Dominik Schiener, Dr. Serguei Popov, David Sønstebø and Serge Ivancheglo. IOTA was announced for the first time on a Bitcoin online forum.
Initially this project was called the Jinn Project which was intended to develop low-cost but energy-efficient hardware.
This project is intended for the IoT ecosystem which was held during the crowdsale for its tokens in September 2014.
Initially, the Jinn Project was criticized for selling share profit tokens that were securities tokens. Fortunately, when the ICO in 2015 was responded well by the public and then changed its name to IOTA coin or IOTA.
What is IOTA?
IOTA is actually a distributed ledger that uses tangle technology or Directed Acyclic Graph. This technology allows for a system of nodes to confirm transactions.
The speed used in confirming transactions is said to be faster than blockchain in general. Because it does not have a blockchain, there is no IOTA mining activity.
The way IOTA works is different from other cryptocurrencies. Everything can work independently because it uses a system to send funds and contributions to the network. To understand how IOTA works, you can listen to the example below:
For example, A wants to send funds to B, during the transfer A must confirm the transaction for two other people, namely C and D
This is done to donate the power of a computer or network
As a result, later if C and D want to send funds they must also confirm to two other people.
This way of working allows multiple people to use the network without any restrictions. This mechanism is known as PoW or Proof-of-Work.
Transactions are basically free as everyone contributes to the network. If IOTA is applied to industry, the benefits will be clearly seen in the example below:
Industry A uses IOTA to advertise company sites
Users who click on the site will get a commission by clicking on the site
This makes advertisers and site visitors have their own advantages
IOTA is the best choice because it has no transaction fees and can be used for micro and macro bill payments. Unlike bitcoin, which sets transaction fees.
For micro bill payments, the transaction fees tend to be higher. IOTA is not only able to reduce costs but save the required resources.
Advantages of Using IOTA
The number of IOTA or MIOTA spread currently reaches 2,779,530,283,277,761 coins. The number of IOTA will neither decrease nor increase. The price of 1 IOTA coin itself currently reaches $0.9312.
To buy IOTA yourself, you can go to several platforms such as Huobi Global, FTX, Binance, OKEx, and Upbit.
The token itself was launched in June 2017. At the time of its first launch in the ICO this crypto was able to collect around 1300 BTC from investors.
If accumulated into dollars at that time then the amount of bitcoin is equivalent to $500,000. Apart from having no transaction fees, IOTA also saves several advantages.
Fast IOTA transactions can even be confirmed in minutes. Free of charge so if you send 1 cent you will receive 1 cent. Supported by a network that is distributed globally so it is tough and strong against attacks. Using consensus in a decentralized peer to peer system.
This system was developed by the IOTA Foundation in Berlin. The goal of this foundation is to make devices capable of exchanging data for free and immutable value.
IOTA is highly scalable because it uses a DAG that allows transactions to be added in parallel. In addition, the IOTA winternitz signature makes it resistant to the next generation of computing.
No wonder IOTA is a quantum resistant network. It uses trinary instead of using binary calculations. The design is like a sensor so it saves energy.
You also have the possibility to buy IOTA in small amounts so that novice investors can also have it with low capital. It is estimated that by 2025 IOTA users will reach 75 billion devices using IOTA tokens.
The IOTA platform has greater scalability than bitcoin. If the bitcoin blockchain can handle 3-4 transactions per second then IOTA is capable of hundreds of transactions in seconds.
The thing that hinders the scalability of the bitcoin blockchain is the ability to build the blocks themselves while IOTA does not own a blockchain.
IOTA is a solution for those of you who want to try investing in the crypto world with low capital. It supports faster and more efficient transactions.
Is IOTA Safe to Use?
Using IOTA Indonesia is actually very safe to do. Moreover, there is an IOTA wallet that supports transactions. IOTA uses future technology so it is resistant to attacks.
The IOTA network is decentralized so that if studied theoretically it is relatively safe. In addition, the network is also considered anti-damage so it is safe to use for a long time.
So how do you want to invest in this currency?
(*)