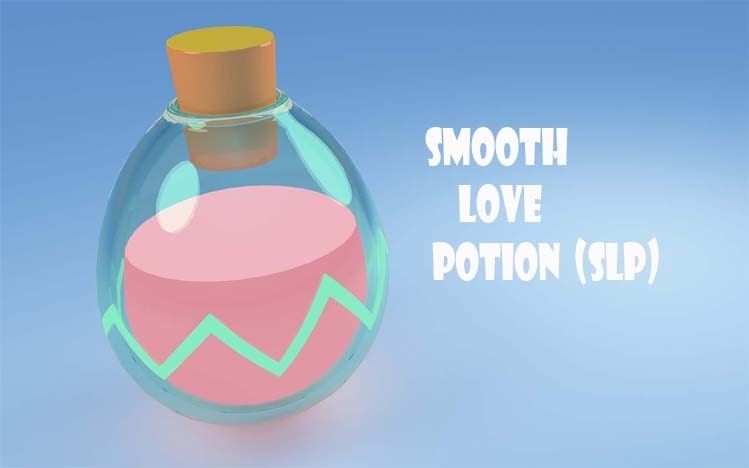 Now, crypto assets are not new anymore. The pioneer is Bitcoin which appeared since January 3, 2009. Apart from Bitcoin, there are many alternative crypto assets. Of the many alternative crypto assets, have you heard of SLP (Smooth Love Potion)?
When the covid pandemic came, many companies went bankrupt. Countries around the world are experiencing a slowdown in their economy. However, this actually has the opposite impact on the value of crypto assets. The value of Bitcoin and its alternative coins has skyrocketed, including SLP.
The increasing value of crypto assets makes more and more people invest and transact with them. However, the rising price of Bitcoin has caused some people to turn to alternative coins such as SLP. Check out the following description to find out more about what SLP (Smooth Love Potion) is.
What is SLP (Smooth Love Potion)?
Maybe you are one of the crypto activists who are still confused about what SLP (Smooth Love Potion) is? SLP crypto is a game token created by Axie Edge. This token uses the Ethereum network and through Uniswap liquidity. The Ethereum network is indeed widely chosen because it offers convenience in smart contracts.
The use of tokens in games is nothing new. The main function of SLP tokens is to breed pets while playing Axie Infinity. Creatures that have been purchased can be traded also through Uniswap.
There are so many games that combine online crypto assets as an attraction. After understanding what SLP (Smooth Love Potion) is, you should also know about its advantages. The advantages of this token are as follows:
Can buy game accessories such as monsters, battle tools, and avatars
You can play games and earn crypto without having to mine
Attractive and unique investment with high selling power
Can cash out assets in the game
While learning about what SLP (Smooth Love Potion) is, you should also learn about its use. SLP coins are coins that have the following uses:
Can be traded in Uniswap. Uniswap is a Decentralized Exchange (DEX) based coin exchange.
Dapat membiakkan Axie pada game hingga tujuh kali. Pembiakan makhluk ini bisa membantu dalam permainan. Selain itu, makhluk tersebut juga bisa dijual kembali.
As a reward for players who reach a certain level.
It can be traded on the Binance Innovation Zone and paired with ETH or Ethereum coins.
SLP Coin Uniqueness
Besides understanding what SLP (Smooth Love Potion) is, you also have to understand its uniqueness. SLP coins are very different from other crypto assets used in games. Players are required to buy tokens to raise farm animals so they can grow and resell.
After knowing what SLP (Smooth Love Potion) is, where can we get it? Not all tokens can be listed on the Binance Innovation Zone. The availability of these tokens on such exchange platforms risks increasing their volatility. Even so, the risk of losing this token is smaller compared to other tokens.
SLP tokens are in the top 200 tokens with a market cap value of $140,860,034. The supply is unlimited and there are 541,173,609 SLP coins in circulation. Meanwhile, it is priced at $0.260286 per token.
In the early days of its release, not many people were interested in what SLP (Smooth Love Potion) was. Its value fluctuates depending on the liquidity pool on Uniswap. But now, SLP tokens are available on various platforms such as Indodax.
How to Get SLP in Axie Infinity
After understanding the details of what SLP (Smooth Love Potion) is, you can get tokens for the game Axie Infinity in three methods. Axie Infinity always adjusts prizes to the inflation rate and game developer policies. The steps to get SLP through the Axie game can be seen as follows:
1. PVE adventure mode
You can earn up to 50 SLP per day by fighting Lunacian monsters in PVE adventure mode. The reward scale depends on the difficulty level of the player. In PVE adventure mode, there are 36 difficulties with the breakdown of the SLP division as follows:
Level 1-4 will get 1 SLP
If able to overcome levels 5-9, the player is awarded 2 SLP
Levels 10-14 have SLP rewards up to 4 tokens
Levels 15-16 are more difficult, but are rewarded with 4 SLP
Level 17-20 the number of prizes will be randomized. The average player is able to generate 6-10 SLP
Level 21-36 the reward reaches 10-20 SLP
If the player can defeat two Axie Infinity bosses while at level 21-36, then he can get 200 SLP and 300 SLP. This prize is valid only once.
2. Daily Quests
You can also complete three daily quests and earn 25 SLP. Missions reset every 12:00 UTC. The daily quest itself consists of daily check-in, completing 10 levels with adventure mode, and winning 5 matches in the Arena.
3. Winner in PVP Arena Battles
If you win a match in the PVP arena, then you have a chance to get 12 SLP per win. With a record that the player's rating must be above 2200. On the other hand, the adventure mode requires a lot of energy.
If you have more than 20 Axies, you should give 5 energies every two hours. If calculated, it takes 60 energy per day. Similarly, if you have 3-9 Axies or 10-19 Axies, then each requires 5 energy every two hours.
Of the three methods above, getting tokens from online matches is considered more profitable. So, after understanding what SLP (Smooth Love Potion) is, are you interested in playing games and getting them?
(*)