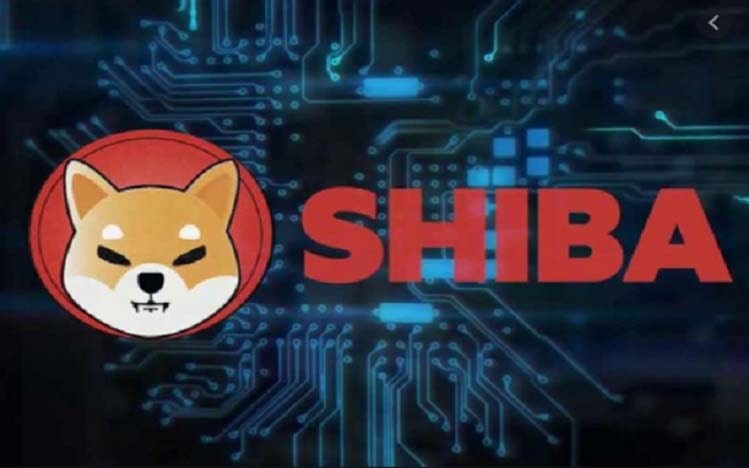 For professional investors or investors who are new to the world of blockchain, you must have heard that SHIB, Shiba Inu is a type of cryptocurrency.
Shiba Inu (SHIB) is a token known as SHIB. Shiba Inu (SHIB) is a relatively new token launched to the market as a cryptocurrency. However, the Shiba Inu (SHIB) is a new magnet that managed to attract the attention of Tesla Inc. CEO, Elon Musk, so that its market value skyrocketed.
Therefore, it is important for you, especially those who are just trying to get involved in the blockchain world, to know more about the Shiba Inu currency or SHIB token.
What is Shiba Inu Cryptocurrency?
Shiba Inu (SHIB) is a cryptocurrency that was first launched in August 2020 by an anonymous person who later became known as "Ryoshi". The name Shiba Inu itself is taken from the name of a dog breed.
Currently, the crypto currency traded under the code name SHIB is predicted to have become a competitor to Dogecoin or DOGE. Even now its value has almost overtook DOGE. Therefore, this crypto asset has earned the nickname the Doge killer.
In the early days of their appearance, the Shiba Inu (SHIB) coin had almost no value. Even in the early days of their appearance, these coins were considered as joke coins or meme coins that had no value and could not be used.
But after getting into cryptocurrency trading platforms like Binance and OKEx, the selling price started to soar. The surge was also inseparable from the contribution of traders from China who started hunting for Shiba Inu through Huobi, a crypto asset trading platform from China.
Shiba Inu (SHIB) is a unique project because it is run by its own community with a decentralized system. The decentralized system implemented by the Shiba Inu community is a system that does not have centralized control from certain authorities. So, there is no centralized leader or team in the movement of the community.
In other words, the independence of the Shiba Inu (SHIB) is something that cannot be suppressed by any party, including government authorities. To run its decentralized system, Shiba Inu (SHIB) has its own exchange platform, namely ShibaSwap..
In the early days of this token launch, Ryoshi, owner of Shiba Inu (SHIB), delivered as much as fifty percent of the entire supply of Shiba Inu coins to Ethereum founder Vitalik Buterin.
This amount was then burned by Buterin some time ago. Meanwhile, the remaining fifty percent of SHIB's stock has been locked in Uniswap (a decentralized financial platform) as liquidity.
Shiba Inu Cryptocurrency Price Value
The price of the Shiba Inu (SHIB) is 0 USD at the beginning of the appearance, aka no value at all. However, along with its development in the market, the price began to soar rapidly and even almost beat the value of DOGE.
As of October 2021, the value of the SHIB price in rupiah fluctuated between IDR 0.3083 IDR to IDR 0.469 with a trading volume of IDR 248,201,476,377,680 IDR in 24 hours. This value has fallen by 1.36 percent in the last 24 hours and is ranked 16th on the CoinMarketCap site.
How to Buy Shiba Inu (SHIB)
The way to buy Shiba Inu (SHIB) is to access crypto market platforms (crypto exchange) such as Binance, Tokocrypto, Huobi, Coinbase, Uniswap, OKEx, and many more.
How to buy Shiba Inu (SHIB) on crypto market platforms (crypto exchanges) in general, you can do by following these steps, namely:
Select and register (create an account) on the crypto market platform where you will buy SHIB online
Make an initial deposit (the minimum deposit amount depends on the policy of each platform)
Make a SHIB purchase transaction
Every crypto market platform usually provides a crypto wallet (online wallet) as a storage container. The crypto coins you buy will be stored in the online wallet.
Thus some information about the Shiba Inu that we can collect for you. So, is Shiba Inu (SHIB) the right type of crypto asset for you to try?
(*)