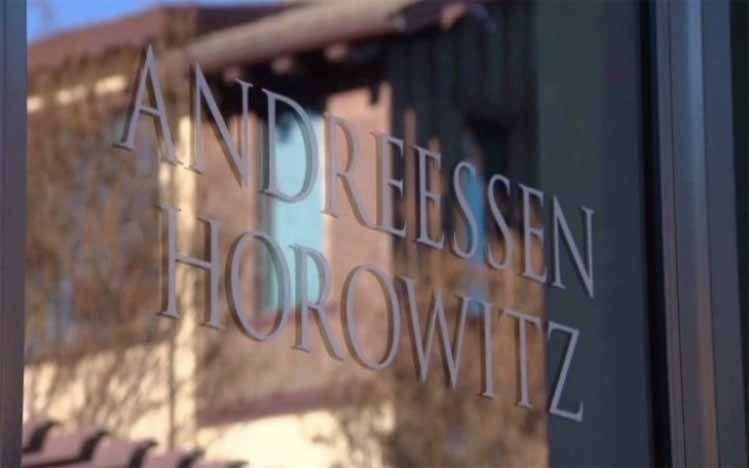 KANALCOIN NEWS – On Friday (30/4/2021), VC (Venture Capital) company Andreessen Horowitz, also known as a16z, will prepare large funds for cryptocurrency investment.
"The new fund, Andreessen's third to focus on cryptocurrency investments, aims to raise between $800 million and $1 billion from investors, according to four people familiar with the process," read a company statement.
That could eventually double the $515 million last raised for crypto investments by a16z.
According to a Financial Times (FT) report reported by Kanalcoin.com via Cointelegraph, Andreesen's VC company dared to make this decision because it saw its success in cryptocurrency investment at Coinbase.
Reporting from Coindesk, A16z invested $449.2 million in Coinbase shares on behalf of its investors on April 14, 2021. Based on information from finance.yahoo.com, the A16z company managed to increase the investment value to $11.2 billion during the Coinbase IPO launch.
This a16z company is concerned with technology startups. According to information cited by Kanalcoin.com from Theblockcrypto.com, a16z built on its initial success by investing in Coinbase and Ripple through traditional funds.
Then it prompted him, in 2018, to launch crypto money and in 2019 has managed to amass a portfolio of crypto companies which will be some of the highest valued companies worldwide, apart from technology companies, such as Skype, Facebook, Twitter and Airbnb.
In 2020 Andreessen's company is focused on running decentralized finance (DeFi) and Web 3.0. Assets under management at that time amounted to nearly $16.6 billion in some funds, crypto funds to be added to the treasury of $865 million.
In 2021, a16z will make investments including in the DeFi exchange dYdX as well as the OpenSea platform for non-fungible tokens (NFT). Most recently, a16z led OpenSea to successfully complete a $24 million Series A funding round.
Seeing a16z's success in crypto investing prompted him to set up a new fund to invest $1 billion in crypto and crypto startups.
If Andreessen's VC firm plans to successfully invest $1 billion, it will become one of the largest investors in the world. The key to their success is, "We have been investing in crypto assets since 2013. A16z Crypto is a venture fund, structured to be able to hold investments for 10+ years," quotes the company profile quoted from finance.yahoo.com.
Fantastic crypto funds throughout the cryptocurrency industry are driving a16z plans to find investors willing to become the next "Coinbase". As for comments about that, Financial Time said the VC firm declined to comment on the plans.
(*)