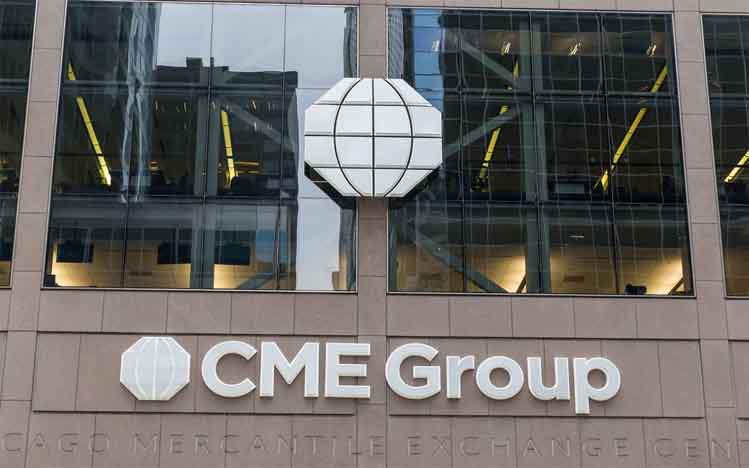 KANALCOIN NEWS – The Chicago Mercantile Exchange (CME) has officially launched its newest Bitcoin (BTC) derivative product, namely Micro Bitcoin Futures (MBT) on Monday (3/5/2021. This launch schedule is proceeding as planned by CME since the end of March.
CME said that the MBT futures contract will have a value one tenth of the size of one bitcoin (0.1 BTC). The value of this contract is smaller than the previous bitcoin micro contract launched by CME, which is 5 BTC.
TD Ameritrade Futures and Forex Managing Director, J. B. Mackenzie, said that the presence of micro bitcoins has become a new alternative to address the biggest problems with cryptocurrency investment, namely the high costs and the desire to engage in a regulated investment environment.
Reporting from Cointelegraph, bitcoin micro futures contracts are also considered beneficial for traders because crypto futures transactions are now more accessible to all traders and their existence is able to protect the price of their digital currency from existing risks.
The CME Group Head of Global Equity Indices and Alternative Investments, Tim McCourt, explained that the new product will provide more advantages and convenience than regular bitcoin.
Micro bitcoins will be a new crypto method capable of providing efficiencies and lowering costs incurred by participants in the crypto investment market. In addition, micro bitcoin is considered capable of perfecting bitcoin exposure and improving transaction strategies for institutions and experienced, active traders.
McCourt added that the launch of the micro bitcoin was a direct response to requests from CME Group clients for smaller bitcoin contracts.
McCourt added that the launch of the micro bitcoin was a direct response to requests from CME Group clients for smaller bitcoin contracts.
If you look at CME's history, the launch of futures contracts for bitcoin began in December 2017. However, at that time, CME had not yet launched bitcoin derivative products. Bitcoin derivative contracts were first introduced by the Chicago Board Options Exchange in the same year.
Since then, trading in crypto derivative contracts has experienced a steady increase from year to year. According to data from CoinMarketCap, crypto derivative transactions as of December 2020 were valued at over $1.3 trillion, accounting for 55 percent of the entire market.
This figure is predicted to continue to grow not only for bitcoin, but also for other derivative exchanges, such as Bybit, FTX, and BitMEX. The average daily trading volume for CME's bitcoin futures also saw a 57 percent increase in January 2021.
Bitcoin futures is a type of bitcoin trading that is well known to crypto investment players. Traders can buy and sell futures contracts based on their opinion of the future bitcoin price performance.
Such transactions can be carried out before the futures contract expires. Upon expiration, contract holders will receive the contract value in bitcoins or cash, depending on the rate and product applicable to bitcoins at the time.
(*)