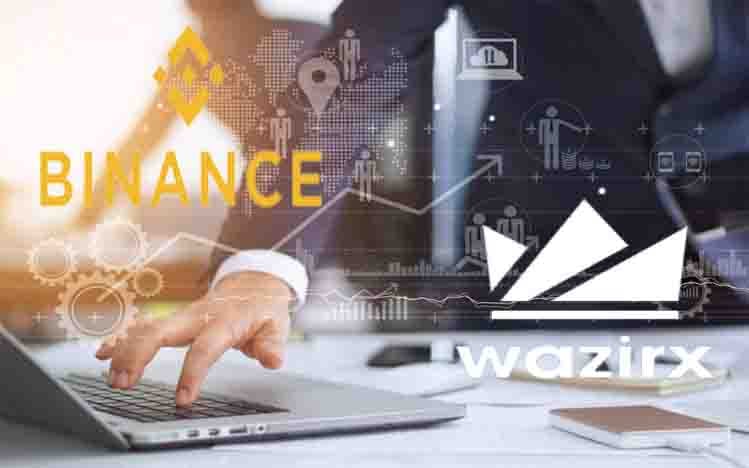 KANALCOIN NEWS –  Malta and India-based Binance have seen some developments over the last few months. Binance is soon announcing the acquisition of India-based crypto trading platform WazirX P2P, so a sense of optimism surrounds the country's crypto ecosystem.
Likewise in Malta which will integrate the P2P trading platform WazirX into the system on February 13 as part of the next phase of development. Binance users will be able to directly transfer funds between Binance and WazirX accounts and have direct access from existing accounts.
"Binance users will also be able to buy USDT through the WazirX P2P trading platform directly on Binance," said Nischal Shetty, CEO of WazirX.
This development follows the latest Supreme Court hearing on the crypto v. RBI. India's central bank, the Reserve Bank of India, is considered a failure by many for providing substantial research or documents. The reason is because the case is strong to ban the country's crypto. "This is a step forward in solving the Fiat Crypto problem globally," continued Shetty.
Though crypto is not really banned in India. Shetty also pointed out that the RBI had presented views contrary to the ban. "The RBI itself has issued several announcements in the past saying that crypto does not really pose a risk to financial stability at this time," explained Shetty.
The growing integration between Binance and WazirX is likely to promote a positive wave of crypto regulations for the next few years in India. Especially as the government and its regulatory bodies are working on getting more clarity on the crypto ecosystem. Meanwhile, WazirX already has WRX as its native token.
Then there will be about 1 billion WRX coins created. WRX being a utility token supported by WazirX.
"What happens when millions of Binance users get access to WazirX's P2P platform? We are on a truly global path to recognition for WazirX WRX, WazirX is here to solve Fiat's cypto problem for the world," she said.
WazirX makes fiat to crypto and crypto to fiat conversions. Cheaper, faster and simpler for everyone in the market. It also talks about how billions of people are unable to be a part of the crypto revolution due to conversion difficulties. "There is a lot of regulatory uncertainty and banking delays when it comes to buying and selling cryptocurrencies using fiat," added Sydney Ifergan, crypto expert.
The plan, Binance's P2P for crypto to fiat and fiat to crypto, will come next week. "It's great that in one week's time, WazirX P2P and BNB will enable several billion to participate in the cryptocurrency revolution. The wait is almost over, deep integration of WazirX P2P is coming to millions of Binance users next week," continued Ifergan.
(*)