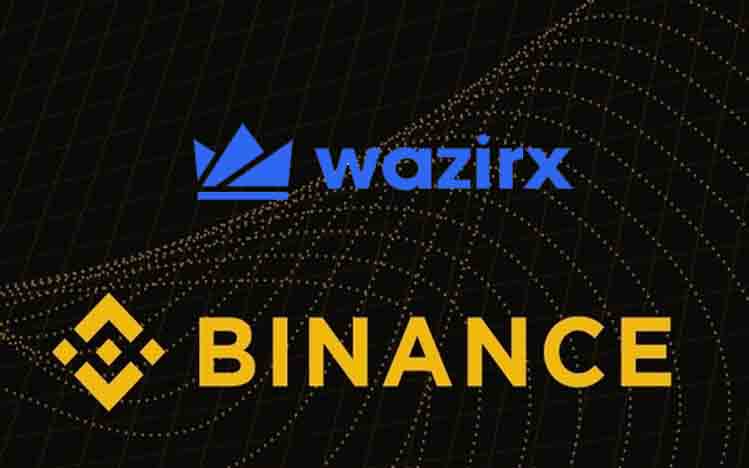 KANALCOIN NEWS –  Binance Launchpad is the token launch platform of Binance which has just announced the results of its WazirX (WRX) token sale. This is the first token sale of the year and there are 10,000 winning tickets held by a total of 9,033 winners. More than 20,000 users participated in trying to win the lottery. Ultimately, more than 136,000 tickets were claimed.
The odds of winning for all participants are 44 percent and this also puts the percentage of winning tickets at 7.31 percent. The sale of WazirX tokens is carried out through a single session. That is where participants buy WazirX tokens using BNB. During the session, all 100,000,000 WazirX tokens were sold to Launchpad participants who claimed and drew the winning raffle ticket.
It is also said that the winner's BNB balance will be reduced according to the number of tickets they won within 24 hours. WazirX is India's leading bitcoin exchange with an auto matched peer-to-peer engine. WazirX advertises itself as an attempt to solve the fiat-to-cryptocurrency conversion problem and simplify the process of fiat deposits and withdrawals.
WazirX will be listed on Binance starting tomorrow. It will open trading for the WRX/BNB, WRC/BTC and WRX/USD trading pairs at 02:00 UTC later today. Leading cryptocurrency exchange, Binance, announced major changes to its Launchpad token sale format in a post on its website on March 24, 2019.
The company will use the new sweepstakes format for its next project on Binance Launchpad. Previously, the system worked on a first-come, served basis and made many users join the high-demand sales queue without those tokens. WazirX CEO, Nischal Shetty, expressed his delight at the enthusiastic response crypto is receiving on the Binance platform.
He tweeted about Building Fiat-to-Crypto Bridges Binance Launchpad is Binance's exclusive token launch platform. Aimed at helping transformative blockchain start-ups in fundraising, product development and driving user adoption. Shetty is also pushing for friendly crypto in India. He started campaigning for this effect with the promotion of the hashtag #IndiaWantsCrypto.
"The next phase of mass adoption for crypto will emerge from developing countries around the world. India with over a billion people ready to massively adopt crypto," said Shetty.
So did Wei Zhou, Binance CFO. "Building Fiat-to-Crypto remains a key mission for Binace and WazirX will help with this by providing a cohesively simple way to buy digital currency in a country home to over a billion people," he said.
Binance itself acquired WazirX in November 2019 in an effort to expand its fiat-to-cypto gateway. The addition of WRX to the Binance ecosystem allows its users to place an order directly on Binance.com or the Binance iOS and Android apps to purchase Tether (USDT) against INR.
(*)