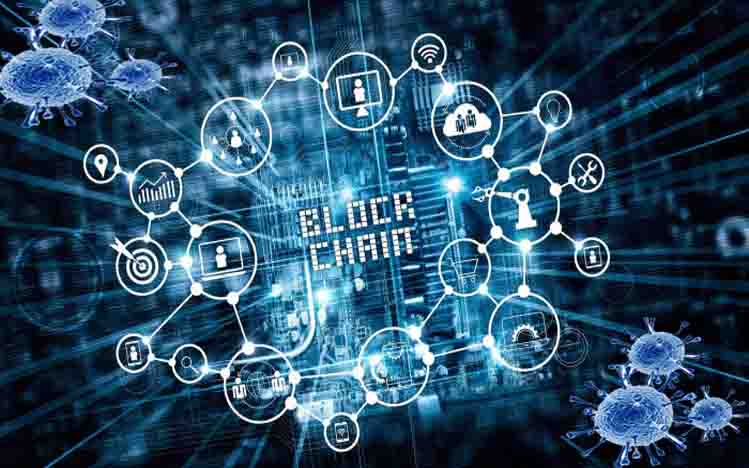 KANALCOIN NEWS –  The corona virus outbreak started in China and then spread worldwide. While the crypto community is the flattest victim of the corona virus outbreak. Although the results have been quite devastating since the shutdown of the darknet market. The latest metrics also show that morale is always low. The crypto community is still trying to contain this devastating infection.
But there are those who deny that biological threats pose a danger to anyone on the internet. In fact, initially showed increased pessimism due to increased bearish sentiment in the market. But bitcoin has always put up a fight since the outbreak started. Although crypto assets are considered evil by BSV because they have more than tripled in price in the new year.
Meanwhile, blockchain creates insurance services to expedite coronavirus claims. One of them was used by Xiang Hu Bao, which is owned by Ant Financial and Blue Cross (Asia-Pacific) Insurance Hong Kong. The platform uses blockchain to process claims quickly. Xiang Hu Bao paid 100,000 yuan or about US$14,320 in a one-time maximum to those affected by the coronavirus.
Xiang Hu Bao also offers a basic health plan for 104 million people. In addition, the Chinese government's basic health insurance covers medical expenses and healthcare costs associated with the outbreak. Blue Cross Insurance also considers that blockchain has succeeded in cutting down the time spent on verifying data and other documents.
Indeed, the coronavirus outbreak has affected cryptocurrency conferences across Asia. Like TOKEN2049 Hong Kong which was supposed to be held in March, but has now been postponed to later in October. "Over the past several weeks, we have continued to closely monitor global developments around the coronavirus," said the TOKEN2049 statement.
They hope that Hong Kong can manage the situation well. Also taking strong precautions to contain the potential impact of the coronavirus. Binance Blockchain Week Vietnam has also been delayed. Initially, their conference will be held from February 29 to March 4. But in the end it was decided to postpone it for an unspecified time.
"We apologize for the inconvenience caused by this delay. If you have registered for Binance Blockchain Week, you can get a full refund through the event registration platform. We will inform everyone soon about further updates about this event," said Binance Blockchain Week Vietnam.
Even a major blockchain delivery startup called Bitspark in Hong Kong suddenly shut down early last week. In addition to restructuring, the company has cited the coronavirus and protests against politics as reasons for closing Bitspark. Indeed the disease brings uncertainty and risk when blockchain has spread in today's global industry.
(*)