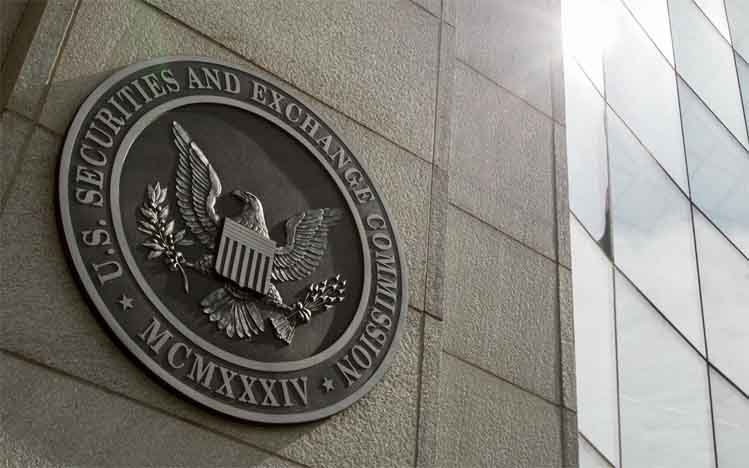 KANALCOIN NEWS – Commissioner of the United States Securities and Exchange Commission (SEC), Hester Peirce, believes that the United States government will not be able to ban bitcoin.
One of the strongest reasons is that it would be very difficult to ban something that circulates through peer-to-peer technology. While bitcoin is currently known as one of the investment and financial technologies with peer-to-peer principles.
Hester Peirce also revealed that he feels the new SEC chief will bring good changes because he has extensive knowledge of Bitcoin and other cryptocurrencies.
In the crypto community, Peirce is often referred to as the crypto mom or crypto mom because of her reputation for being a big supporter of crypto currencies.
In an interview with Fox Business quoted by Kanalcoin.com from News.Bitcoin.com on Thursday (22/4/2021), Peirce answered questions about the possibility that the Joe Biden administration could ban Bitcoin circulation.
As previously noted, new regulations regarding cryptocurrencies are currently being discussed and many investors are worried that the United States government will ban cryptocurrencies, including bitcoin.
Some experts have warned that the government could ban bitcoin if it poses a threat to the country's financial system.
As a bitcoin proponent, Peirce has sought to advocate for the SEC to approve exchange-traded funds (ETFs) in bitcoin.
"In my opinion, it is very difficult to ban something that is a peer-to-peer technology. It seems the goal, as with any technology, is to stop people from abusing it," Peirce said of the Bitcoin ban..
Not only that, Peirce also once stated that the government would look stupid if they wanted to ban bitcoin, it felt like they wanted to shut down the entire internet.
The United States government has previously revealed that it fears Bitcoin will be misused in illicit activities.
The United States Treasury Secretary, Janet Yellen, has repeatedly stated that cryptocurrencies are mostly used for illegal financing.
Yellen also revealed that the Treasury will work with other regulators to make new regulations more viable for cryptocurrencies.
Regulations regarding these cryptocurrencies will come from the Treasury Department, while the SEC is awaiting broader direction regarding the new regulations.
The new SEC chief, Gary Gensler, is known to have deep insight into bitcoin and cryptocurrencies. In addition, he also teaches about blockchain-related technologies at MIT (Massachusetts Institute of Technology).
Prior to becoming the head of the SEC, Gensler was the head of the Commodity Futures Trading Commission (CFTC).
With this experience, Gensler is expected to make a major contribution to the regulation of new cryptocurrencies.
Just last week, the United States House of Representatives passed a bill mandating that the SEC and the CFTC work together to focus on digital assets.
So whether this year the SEC will be able to approve the existence of an ETF?
Peirce stated, "With a new head, we will be able to look with a fresh perspective on some of the reasons why we rejected Bitcoin exchange-traded products in the past."
"Frankly, we've fallen behind Canada now. They not only have products that are traded on the Bitcoin exchange, but they also have products from Ether," he concluded.
(*)