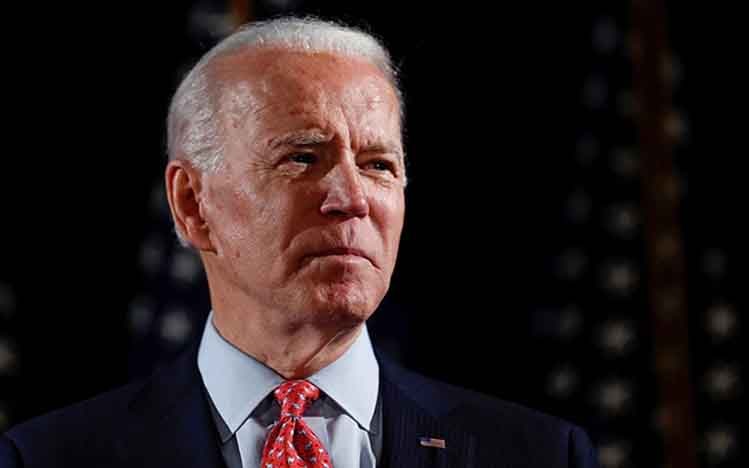 Kanalcoin.com – The president-elect of the United States, Joe Biden, has reportedly appointed a cryptocurrency advocate to serve as chairman of the United States Securities and Exchange Commission during his tenure. However, this will only be realized when Biden actually takes office.
Ahead of Joe Biden's inauguration as President of the United States on Wednesday (20/1/2021) local time, the presidential team is reported to have selected several additional people to fill strategic positions within the Biden government.
One of the positions that is reportedly also looking for an executor is Chairman of the United States Securities and Exchange Commission or SEC. On Monday (18/1/2021) local time, Biden's transition team announced that the nominee for SEC Chair was Gary Gensler.
The statement is the same as the estimate submitted by one of the British media, Reuters. According to a Reuters report that came from an anonymous source, Gensler is expected to be chosen as SEC Chair in the Biden era.
The prediction from Reuters seems to be agreed by the Biden transition team after officially conveying that Gensler will become SEC Chair during the Biden administration.
"Gary Gensler served as chairman of the United States Commodity Futures Trading Commission (CFTC) from 2009 to 2014," the Biden transition team said in a statement as reported by Cointelegraph's Kanalcoin.com.
Gensler memang pernah menjabat sebagai Ketua CFTC dalam jangka waktu lima tahun. Saat menjabat menjadi Ketua CFTC, Genlser pernah memberlakukan Undang-Undang Dodd-Frank yang baru lahir di pasar komoditas.
This policy was taken by Gensler after the United States and the world had experienced an economic crisis in 2008 ago.
However, Gensler cannot say for sure that he will become SEC Chair during the Biden period. The reason, Biden's decision must wait for confirmation from the United States Senate. However, given the second round of elections that will be held in Georgia this January, Biden's decision may be approved because the Democrats are likely to win.
Interestingly, Biden's choice to appoint Ginsler as SEC Chair is quite the excitement for cryptocurrency advocates. The reason, Gensler is a lecturer in crypto classes at the Massachusetts Institute of Technology (MIT).
Gensler was deemed suitable to lead the SEC because the stock and investment asset regulatory commission needed people who had extensive knowledge of the blockchain and cryptocurrency industry.
In this way, the SEC will be able to pave the way for proper regulation and guidance on cryptocurrencies to all citizens of the United States. In addition, the role of the SEC itself is very important in regulating the stock exchange and stock market.
The issue regarding initial coin offerings in cryptocurrencies (ICO) is also expected to be resolved soon with the appointment of Gensler as SEC Chair. The reason is, lately the SEC has processed many ICOs which are considered unlawful and illegal.
(*)