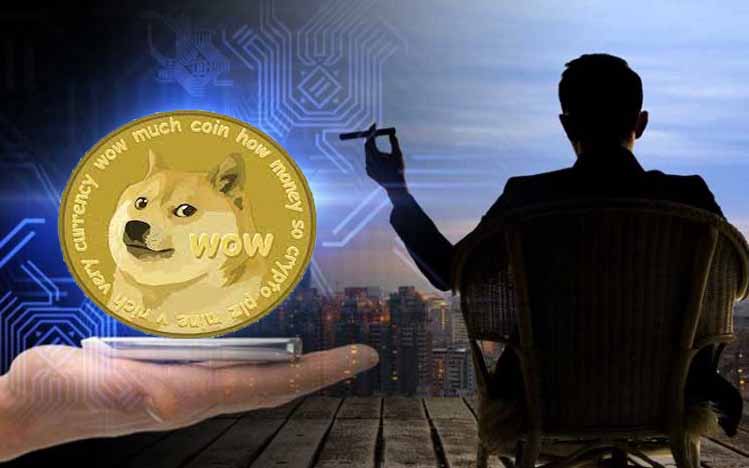 Kanalcoin.com – Dogecoin investment can make someone rich, apparently not a figment. Dogecoin which has been underestimated and not taken seriously seems to have tremendous potential. Especially since it was often discussed by Elon Musk, the popularity of Dogecoin has skyrocketed. One of the people who have benefited from Dogecoin is a man named Glauber Contessoto. Contessoto managed to become a billionaire within two months just by investing in Dogecoin.
The 33-year-old man who works at a music company in Los Angeles was apparently inspired by Elon Musk. On February 5, 2021, Contessoto invested $180 thousand or equivalent to Rp. 2.6 billion in Dogecoin.
At that time, he sold all his shares elsewhere, including Tesla and Uber shares, to buy Dogecoin for 4.5 cents or Rp. 653 per coin. Contessoto's move is not without calculation. Turns out, he was inspired by Elon Musk's tweet about Dogecoin.
The Tesla CEO is indeed known to often tweet about Dogecoin on his personal Twitter account. That's what makes Contessoto even more curious. Contessoto became more and more interested in Dogecoin, began to study it, and finally decided to make the reckless move.
The coin, which started as a joke inspired by the 'Doge' meme, a Shiba Inu dog, has suddenly gained a large following of fans and a supportive community, especially on Reddit, the world's largest internet forum.
After learning about it, Contessoto became increasingly confident in investing in Dogecoin, confident that the value in Dogecoin he could pass on to his children and grandchildren in the future.
"I grew up in poverty, so this is a big thing for me," said Contessoto in an interview with CNBC Make It quoted by Kanalcoin.com via News.Bitcoin.com.
Not only that, he also openly mentioned Elon Musk's name as his main inspiration for buying Dogecoin.
"Sone reason why I keep my money in Dogecoin is Elon Musk. I think he is a genius," Contessoto said further.
As he said before, Contessoto sold all the shares he owned and used the funds to buy Dogecoin. Contessoto uses the Robinhood app to make this transaction.
Despite this, a number of experts have warned about the risks of investing in Dogecoin. Mike Novogratz from Galaxy Digital, for example, explained that there are two people who are the holders of 30% of the total supply of Dogecoin.
Novogratz also added that Dogecoin is not like Bitcoin. Dogecoin tends not to have an extensive and well-funded ecosystem. In addition, Dogecoin apparently also does not have a supply limit like Bitcoin.
Based on this fact, investing in Dogecoin is actually a big risk. Contessoto was also warned by his friends when he was going to invest all of his wealth, saying that in the end Dogecoin would not have any value..
However, two months later, on the evening of April 15, 2021, the price of Dogecoin surged by 400 percent and reached a market cap of $49 billion on April 16, 2021.
From just 4.5 cents, Dogecoin is now at 45 cents, up 10 times. Contessoto's investment jumped from $180k to $1,081,441.29.
Contessoto has no plans to sell his Dogecoin any time soon.
"My plan is to wait until I get $10 million, after that I'll just take 10 percent," said Contessoto.
The 33-year-old man believes that Dogecoin will continue to grow, therefore he will not sell all of his Dogecoins. The price of Dogecoin is now at $0.284006 per coin based on data from Bitcoin.com. Even though it was down, Contessoto still has more than $1 million in Dogecoin.
(*)