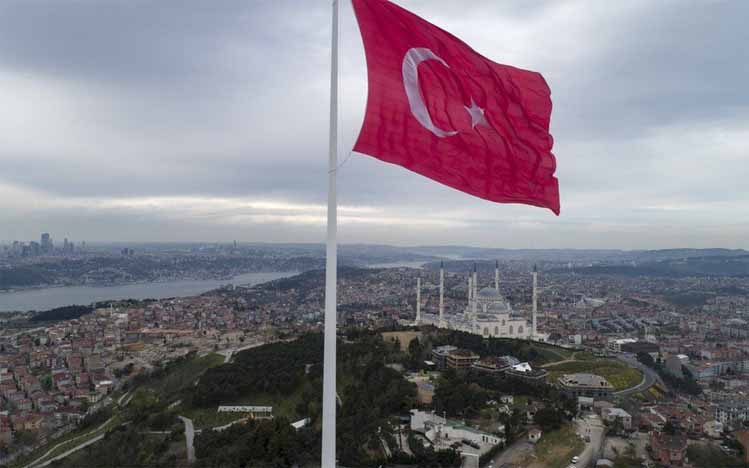 KANALCOIN NEWS – Cryptocurrency exchange in Turkey is reportedly on the rise. The reason is, the purchase of cryptocurrency has exceeded 10,000 Turkish lira or the equivalent of $ 1,200. This is reported by the Financial Authority under the Anti-Money Laundering (AML) regulations.
Meanwhile, the Minister of Finance of Turkey, Lutfi Elvan, mentioned on Thursday (6/5/2021) night, the country was working on the regulation.
The Turkish government promised to regulate the local cryptocurrency industry. This is in line with two local cryptocurrency exchanges whose operations closed in April. The discontinuation of cryptocurrency operations was allegedly due to encouraging the hunt for crypto currencies.
Shortly after the incident, the head of the Central Bank of Turkey, Sahap Kavacioglu, said that regulation of cryptocurrencies would be coming soon. However, he emphasized, an outright ban could not be carried out, but the government promised to introduce cryptocurrency asset regulations.
In early May, Turkey added a cryptocurrency platform to the list of companies covered by AML regulations. However, on Thursday (6/5/2021) night, Elvan emphasized that regulations regarding crypto assets do not need to be passed in a hurry.
He continued, regulations regarding crypto assets need to be considered and applied carefully.
Elvan continued, Turkey's Financial Crimes Investigation Agency has been given the authority to oversee its compliance with the circulating rules.
However, this was denied by the Managing Partner at Mindstone Blockchain Labs, Tansel Kaya. He said the government needed to provide clarity and immediately issue regulations.
"For example, regarding crypto asset service providers. What's the position? It's not clear yet," Kaya said as Kanalcoin.com reported from Cointelegraph.
In fact, he stressed that the government needs to have access to cryptocurrency records.
"This is just how the mechanism is done. Whatever the value of the cryptocurrency, if it is above 10,000 lira, it will be actively sent to agents to monitor crimes in the financial realm," continued Kaya.
Recently, last March, Turkey did not regulate the existence of cryptocurrencies at all. In fact, at that time the demand for Bitcoin (BTC) and other cryptocurrencies was soaring. The increase was triggered by the pressure of the lira.
However, in mid-April, the government issued a ban on cryptocurrencies. The prohibition only applies to payment transactions towards the end of the month. Shortly thereafter, local cryptocurrency exchanges, Thodex and Vebitcoin, closed down due to trouble.
For this reason, the Turkish government is urged to immediately issue cryptocurrency regulations. Although not specifying when the new AML regulations will be issued, Kaya confirmed that the Turkish government will issue new regulations.
"Overall, we will soon have regulation," Kaya said.
(*)