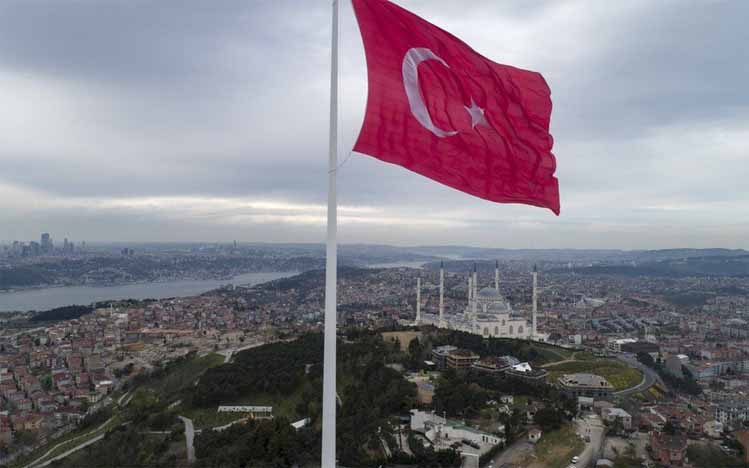 KANALCOIN NEWS – Two turkish exchanges on trial by local public prosecutor ahead of the country's cryptocurrency ban. The two exchanges in question are Vebitcoin and Thodex.
On Saturday night (4/24/2021) local time, Vebitcoin issued an announcement regarding the termination of their operations. The announcement was made in a brief statement posted on the company's website.
The cessation of operations was allegedly caused by deteriorating financial conditions, as well as uncertain financial pressures. The decision was also driven by the high number of withdrawals due to the imposition of a cryptocurrency ban in Turkey.
"We have decided to stop our activities. The goal is to comply with all existing regulations and claims," reads the official Vebitcoin statement as reported by Kanalcoin.com from Cointelegraph.
Vebitcoin itself is Turkey's fourth largest exchange with a daily volume of nearly $60 million, of which bitcoin accounts for half of trading activity.
A day later, Sunday (4/25/2021) morning local time, Mugla's chief public prosecutor, Mehmet Nadir Yagct, announced that four Vebitcoin employees had been detained by law enforcement for fraud. The statement was conveyed to the local local media.
"After a search and seizure operation was carried out at the company's head office and several locations, four people who are directors and employees of the company have been officially detained," said Nadir Yagct.
The investigation was carried out by the Directorate of Cyber Crimes Branch of the Muğla Police Department. Investigations are also carried out in various and careful ways," said Nadir Yagct.
To investigate this case, Turkey's Financial Crime Investigation Board (MASAK) is also investigating.
Apart from Vebitcoin, similar arrests were made on Thodex. The arrests carried out followed a similar pattern as the arrests of Vebitcoin. This can be seen from the cessation of trading activity on the Thodex exchange.
Thodex's management revealed that the stoppage of trade was influenced by a police report that said Thodex's boss had fled to Albania.
Thodex was part of the cryptocurrency boom that attracted Turks, to protect their deposits from high inflation and the volatile value of fiat currencies.
To investigate the case, the police have issued more than 75 warrants and detained 62 people in connection with the alleged fraud.
Interestingly, the arrest and blocking of accounts occurred after training from the governor of the Central Bank of Turkey who effectively began banning the use of cryptocurrencies on April 30.
The ban has become a problem, as opposition leaders have voiced their support for the use of cryptocurrencies.
(*)