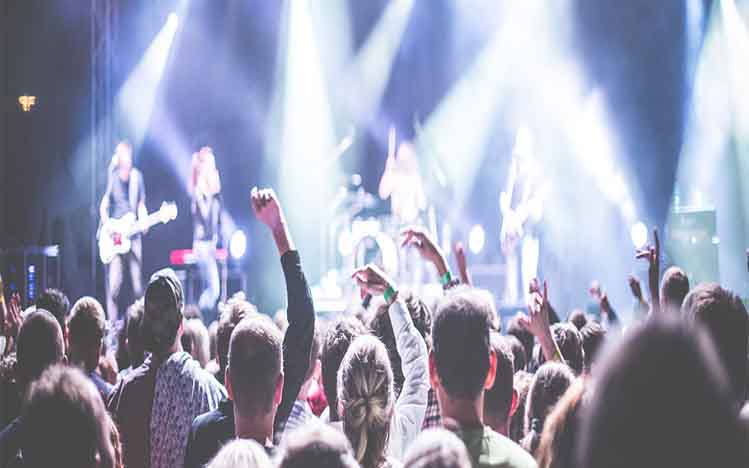 KANALCOIN NEWS –  Blockchain-based music streaming company, Utopia Genesis Foundation, is reportedly collaborating with STOKR to provide new revenue and investment services to artists and their listeners.
On Sunday (13/12/2020) local time, a large-scale collaboration in the field of blockchain-based musk was carried out by the Utopia Genesis Foundation with the digital securities issuance platform, STOKR. The collaboration was established by the two parties because they wanted to heat up competition in the increasingly crowded blockchain-based music industry.
Through a press release delivered by Utopia Genesis, the two companies will provide services to help artists in the music field get more security and copyright for their work..
In addition, Utopia Genesis and STOKR not only strive to provide listeners with the best musical experience, but also want to give listeners the opportunity to invest in the work of their favorite artists.
Utopia Genesis also said that artists and songwriters on their platform would later be able to provide tokens for the works they created to be launched on crowdfunding. Not only music, artists and songwriters can also give tokens to merchandise or other things.
Listeners will become funders as well as invest in the tokens offered by artists or music creators. The revenue earned from the token will later be shared between the artist and the listeners.
Utopia Genesis CSO, Daniele Sestagalli, said that the collaboration between the two companies has a long-term vision to provide an investment platform in the music industry that allows for the benefits of artists and fans.
"Artists can get crowdfunding from fans as opposed to record labels making underhanded deals to artists, so artists are more open in what they do," said Sestagalli, reported by Kanalcoin.com from Cointelegraph.
"For the fan side, they can finally be a part of their favorite artist's music and hopefully in the near future earn some income from their investment."
"With this partnership, we are bringing open transparency into the music industry and defining how technology can help solve many challenges in various industries," said Sestagalli..
Sestagalli also added that investment services in the blockchain-based music industry are already in high demand. This is because some of the world's greatest musicians, such as Bob Dylan, Stevie Nicks, and Imagine Dragons have openly explored the sale of some of their catalog rights.
This form of collaboration carried out by Utopia Genesis and STOKR is actually not the first time it has been carried out in the blockchain-based music industry. Last October, Audius, another blockchain-based music streaming service, also did something similar.
Audius is giving out $8 million worth of tokens to the platform's listeners and artists. Audius has the ambition to compete with Spotify in the music streaming platform industry.
(*)