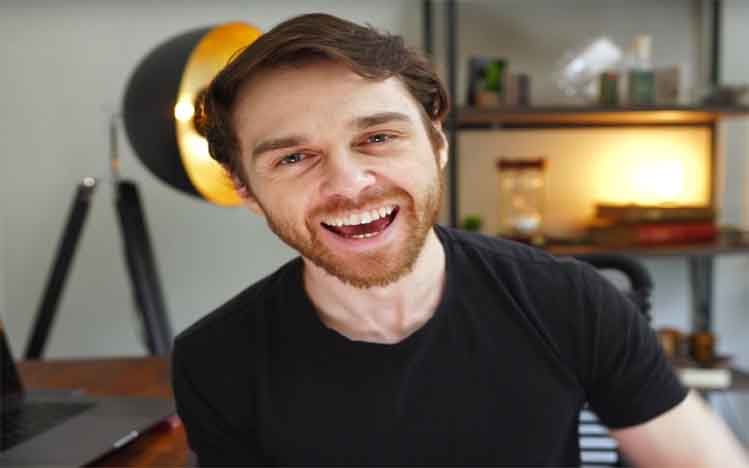 KANALCOIN NEWS – Another famous person who is starting to venture into the world of cryptocurrencies. This person is a well-known finance YouTuber named Andrei Jikh. Reportedly, Jikh has invested more than 100 thousand US dollars in cryptocurrency.
Jikh himself is a YouTuber who is arguably very popular in the world of finance on YouTube. Jikh has a total of 979 thousand subscribers or nearly 1 million subscribers.
On his channel, which is also called 'Andrei Jikh', Jikh often discusses strategies and financial insights. Jikh often discusses personal finance, the stock market, and personal investments. Usually, Jikh often discusses traditional investment assets, such as stocks.
However, in a video dated November 20 2020, he begins to explore the new world of investing. Jikh declared that he had entered the world of cryptocurrency investment. Two cryptocurrencies taken by Jikh are Bitcoin and Ethereum.
In fact, Jikh decided to invest more than $100,000 in his funds. In fact, the funds invested by Jikh have touched nearly 200 thousand dollars. The details are Jikh bought 7.5 BTC which is worth $130,195 and 120 ETH which is worth $63,044.
Jikh also explained that the investment process in the form of cryptocurrency would be carried out over a period of 12 months first. Apart from that, Jikh also said that he had left $10,000 in funds in his Gemini account.
"At the time of making this video, this investment was around $200k," Jikh said as reported by Kanalcoin.com from News.Bitcoin.com.
"This investment consists of 7.5 BTC and around 120 ETH. Apart from that, I have around $10K in my Gemini account where I have decided to invest the money at $2K a day," Jikh continued.
In the video, Jikh also explains the opportunities and potential of how many people will be able to invest in cryptocurrencies. According to Jikh, not everyone will have the opportunity to invest in cryptocurrencies.
Apart from that, Jikh also emphasized that the more people who are interested in investing in cryptocurrencies, the higher the price will be because the amount of wealth that comes in will increase.
"There is a maximum of 21 million BTC supply and in the United States there is about 112 trillion dollars in terms of personal wealth. If we assume that 1% of the US population is interested in investing, that means about 1.2 trillion dollars will be invested," said Jikh.
If we divide this 1% hypothetical demand by the maximum supply, we get a rough price of $57,142 per coin. If we get 2% of the population interested in investing, the price doubles to $114,284 per coin."
"There are 46.8 millionaires in the world, there will only be 21 million bitcoins in existence. That means less than half of all millionaires in the world will own all bitcoins," Jikh continued.
Jikh has added to the list of famous people who have started investing in cryptocurrencies recently amid the COVID-19 pandemic.
(*)